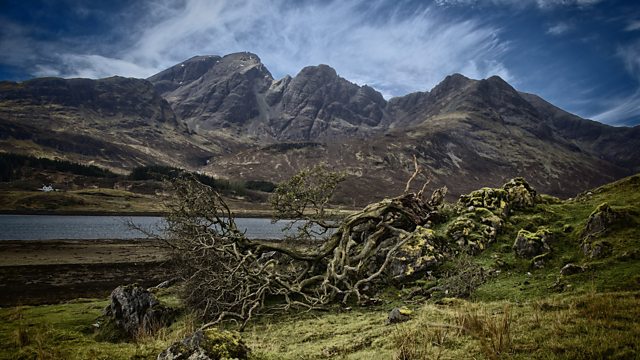 23/02/2013
Young folk struggling to find land to farm. Could the solution be shared farming?
Scotland's estates telling the nation they care about wildlife.
Armchair fishing on the River Deveron. How cameras help anglers decide if it's worth going out.
Following on from our in depth look at farmers and wind turbines, we get a naturalist's view on windfarms.
Saving Scotland's heritage trees after storm damage.
The bothy retreat for artists in the Cairngorms.
The sealskin kayak imported to Scotland from Greenland in the 60's which had a huge influence on the design of modern craft.
More advice on avalanche awareness from the Scottish Avalanche Information Service.
Plus our resident geek tests out a new Scottish Nature Smartphone App.
Last on