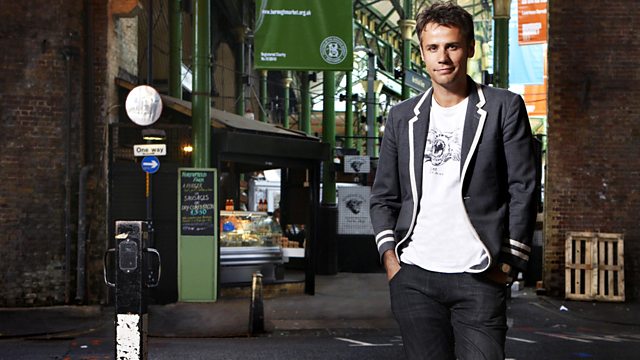 28/02/2013
Delia Smith has sold countless cookery books & explained the basics of domestic cooking to generations of TV viewers down the decades. She chats about her online cookery school, her famous half-time pep talk at Norwich City & why she believes cookery lessons have no place in schools. And she sets the record straight about reports she's decided to turn her back on television for the last time.
Comic Relief supremo Richard Curtis talks about this year's fundraising effort, ahead of the screening of his new TV film starring Hilary Swank & Brenda Blethyn on the lives of two women brought together by their experiences of malaria, Mary & Martha.
Comedian, writer & actor Chris Addison of The Thick of It & Mock the Week fame chats about making the trans-Atlantic leap from comedy actor to director on the US-based political satire Veep, along with his current UK stand-up tour.
Plus EU officials agree to introduce a cap on bankers bonuses, and Stafford Hospital becomes the first foundation hospital to be put into special administration. And Rich Peppiatt & Dan Wootton count down five of the most talked about news stories of the past seven days in Chart the Week, including the Pope's final day in office & Rafa Benitez confirming he'll walk away from Chelsea at the end of the season.
Last on