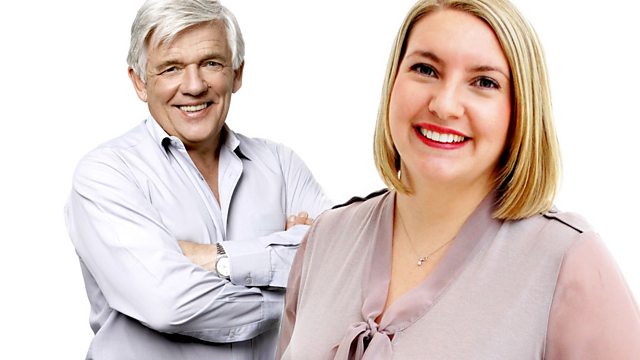 27/02/2013
Peter Allen and Anna Foster with the day's News and Sport.
British gas defends its decision not to pass on 11 per cent profits to customers. Peter talks to the whistle blower on alleged price fixing in the wholesale gas market.
At the National Farmers Union conference in Birmingham, the NFU President Peter Kendall says people should stop scouring the world for the cheapest products they can find and buy British.
And is test tube grown meat the future? In a few months time, the first in-vitro burger will be eaten in London. It's going to cost more than two hundred thousand pounds to produce, but leading scientists and animal rights campaigners are convinced it could be the way forward. Lesley Ashmall investigates as part of Drive's series on the future of food production.
Last on