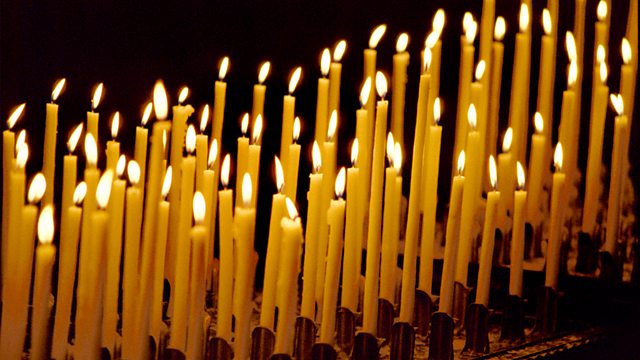 02/03/2013
A spiritual comment and prayer to begin the day with the Revd Clair Jaquiss.
Last on
The Revd Clair Jaquiss
Good morning.  A couple we encountered on holiday spent much of their time moaning.  The hotel wasn't as good as the one they'd stayed in last time.  The countryside was less interesting.  The food was below par, the views less spectacular, the archaeology dull and boring.  They were having a lovely time.
We found it a bit tedious, but if they were having fun, well we'd enjoy things alongside them but in a different way.  Our fellow travellers would at least be going home after their stay. For others, there is perhaps no going back, and our moaning sounds petty and self-centred.
On this day, there are people whose lives have been and still are being changed irrevocably:  still rebuilding after earthquake, flood and hurricane; grieving long after reporters cease to file stories about shootings, murder and warfare.  There are those still struggling to make sense of the trauma of abuse and those living with unjust accusations.  They no longer make headlines.
Once, a people escaping slavery and promised a new life, led by a charismatic religious leader crossed a sea in faith and in hope.  This was news for God's people leaving oppression in Egypt.  The drama of escape and the authoritative leadership of Moses wore thin eventually. And they moaned and longed for the good food they had in Egypt.  When God provided bread for them:  manna from heaven, they moaned again.  "We remember the fish we used to eat in Egypt for nothing, the cucumbers, the melons, the leeks, the onions, and the garlic."  In this season of Lent, fasting allows us to experience what it's like to live with or eat less and to feel, even if very superficially, as others feel. 
Lord, help us to gain a better perspective on the blessings that we sometimes fail to appreciate.  Renew in us a spirit of hope that we may know your presence with us in the bad as well as the good.  Amen