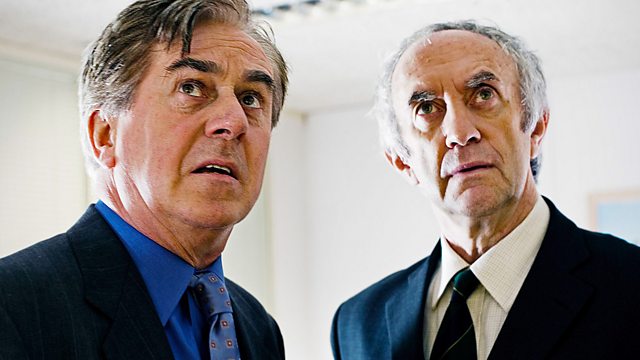 In the second of the new series of HR by Nigel Willliams, Sam and Peter's dog Gherkin becomes unwell. They decide to spend some of their lottery win on animal welfare. But could their noble ideals backfire?
Peter..... Jonathan Pryce
Sam ..... Nicholas Le Prevost
Francis ..... Dermot Crowley
Man / Vet ..... Rick Warden
Receptionist / Hungarian Peasant ..... Lizzy Watts
Director: Peter Kavanagh.
Last on