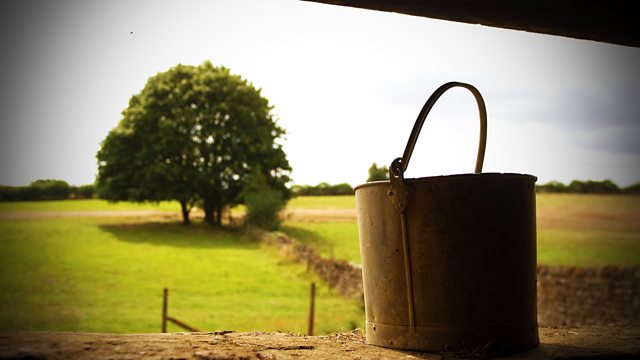 28/02/2013
Vicky and Mike bath Bethany before Vicky's post-natal check-up. They notice Bethany's a real water baby.
Later, Mike's temporarily held up as Ruth lets out the cows, so they chat. Mike asks about Ruth's paddock system before sharing the idea of father and daughter swimming with Bethany. He thinks Bethany could be a future swimming champion.
Lilian and Paul enjoy lunch before heading to an antiques fair, where Paul spots a painting that's perfect for 'their' apartment. It's a Dovedale landscape. Every time they look at it they'll be reminded of their day out. They look forward to seeing each other again next week.
At The Bull, David continues to complain to Ruth about Pip's childish and selfish behaviour of late. Mike has treated Vicky to dinner, with Brenda babysitting. They are starting to think about Bethany's christening.
Enjoying a brisk walk home, David and Ruth discuss Jim's knowledge of Pliny and a discussion with Joe about farm working to the phases of the moon. Ruth's tickled, and admits having been preoccupied over Pip. She's worried about Pip distancing herself from them. David makes it clear that Pip needs to learn that she has a responsibility to her family and the farm.
Last on