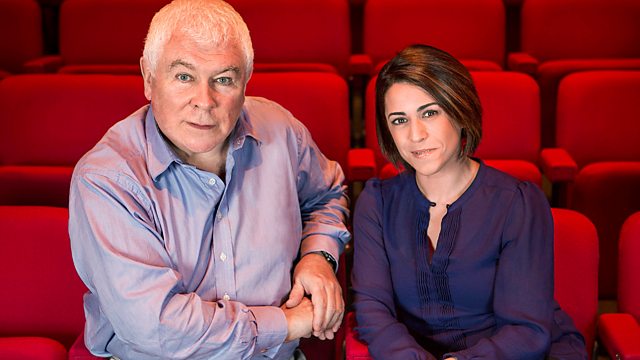 Academy of Ancient Music, Emerson Quartet, Students from Guildhall School of Music and Drama
Sean Rafferty's guests include members of the Academy of Ancient Music with its director, harpsichordist Ricard Egarr. They'll be performing Bach live in the studio, part of their ongoing Bach celebration throughout the UK and Europe.
One of the world's finest string quartets, the Emerson Quartet, talk to Sean about their long and illustrious career ahead of a London concert.
Plus, we'll have live performance from the next generation of opera stars: students from the Guildhall School of Music and Drama who are working on their production of Mozart's sparkling comedy Le Nozze di Figaro.
Also today, the continuation of The Story of Music in 50 pieces. Composer Howard Goodall, in conversation with Suzy Klein, explores his personal choice of 50 compositions that changed the course of music history. Broadcast on In Tune every weekday at 5.30pm, The Story of Music continues in Essential Classics weekdays at 11am, and each instalment is available as a download.
Today: Stravinsky's Les Noces
Main headlines are at 5pm and 6pm.
In.Tune@bbc.co.uk
@BBCInTune.
Last on