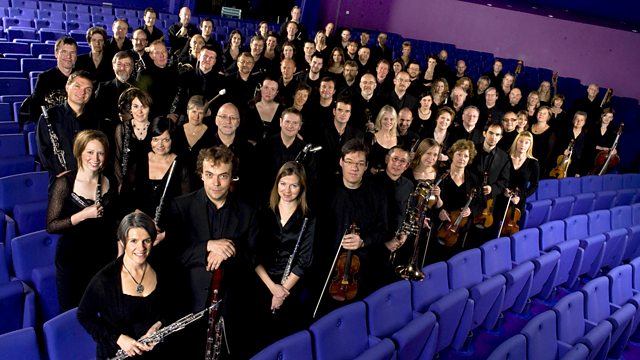 01/03/2013
Penny Gore rounds off her week of recent performances by the BBC Philharmonic with a focus on Beethoven and especially Benjamin Britten in his centenary year. Today's Britten work is a song cycle that caused something of a scandal when it was first heard. Our Hunting Fathers, with its chilling message and allusions to war, still makes uncomfortable listening, but it was to prove his first masterpiece. Former Radio 3 New Generation Artist Ben Johnson is the tenor in this performance, conducted by Paul Daniel. Hunting of a different sort features in a rarely heard ballet by Beethoven, composed when he was in his teens. The BBC Philharmonic's Chief Conductor Juanjo Mena conjures up knights on horseback, cameo love scenes and hearty drinking in his Ritterballett.
The week ends with a concert given just last week in The Bridgewater Hall in Manchester with the BBC Philharmonic joined by their Conductor Laureate Gianandrea Noseda in music by Rossini, Stravinsky - his complete score for his 1910 ballet The Firebird - and Prokofiev. The brilliant Canadian violinist James Ehnes is the soloist in Prokofiev's Second Violin Concerto, some of which drew on abandoned music from his ballet Romeo and Juliet.
Britten: Our Hunting Fathers
Ben Johnson (tenor),
BBC Philharmonic,
Paul Daniel (conductor).
2.30pm
Beethoven: Musik zu einem Ritterballett
BBC Philharmonic,
Juanjo Mena (conductor).
2.45pm
Rossini: Overture - William Tell
Prokofiev: Violin Concerto No. 2 in G minor
James Ehnes (violin)
3.30pm
Stravinsky: The Firebird - complete ballet
BBC Philharmonic,
Gianandrea Noseda (conductor).
Last on