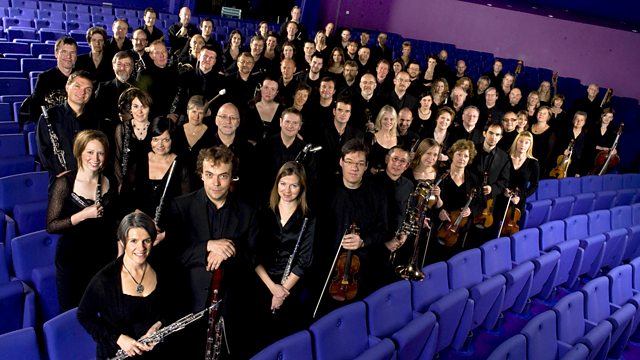 Penny Gore presents recent performances by the BBC Philharmonic with a focus on Beethoven and on Benjamin Britten in his centenary year.
Antonello Manacorda conducts the BBC Philharmonic in concert last month at Manchester's Bridgewater Hall. The centrepiece is one of the last pieces Britten worked on, Lachrymae. Based on two pieces by Dowland - also an anniversary composer (it's 450 years since he was born) - the music crystallises at the end to reveal Dowland's "If my complaints could passions move." The BBC Philharmonic's principal violist Steven Burnard is the soloist in this performance.
Before it, we hear an homage by Estonian Arvo Pärt to the composer who he wished he had met and whose music he says "touched such a chord in me". Beethoven once commented that no-one could love the countryside as much as he did, and his most affectionate portrait of it ends our BBC Philharmonic concert today - a chance to compare and contrast the music of the two great 'B's being celebrated in this week of programmes.
Arvo Pärt: Cantus in memoriam Benjamin Britten
2.10pm
Britten: Lachrymae (Reflections on a song of Dowland), Op. 48a
Steven Burnard (viola)
2.25pm
Beethoven: Symphony no. 6 in F major, Op. 68 (Pastoral)
BBC Philharmonic,
Antonello Manacorda (conductor).
Last on