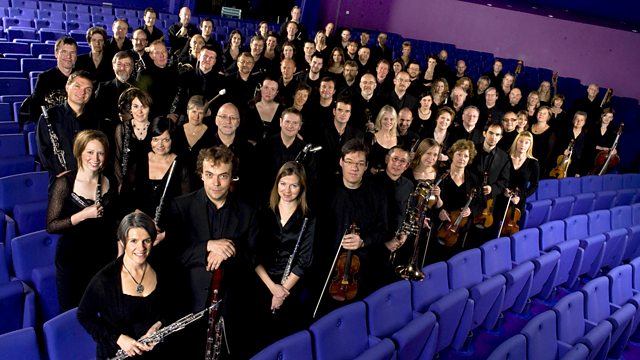 Penny Gore presents recent performances by the BBC Philharmonic with a focus on Beethoven and on Benjamin Britten in his centenary year
Today's programme begins and ends with music making from the BBC Philharmonic's tour to Japan in 2011, beginning with Mendelssohn's idyllic overture to A Midsummer Night's Dream and ending with Tchaikovsky's ever popular First Piano Concerto. Nobuyuki Tsujii is the pianist and Yutaka Sado conducts.
Today's tribute to Britten, born 100 years ago, comes in the shape of his song cycle 'Les Illuminations', written for the Swiss-born soprano Sophie Wyss who had settled in England. Britten's settings of Rimbaud's poetry pushed his star further into the international sphere, again - like the music in yesterday's programme - with a French text. The singer in this recent performance is the Swedish born Lisa Larsson and the BBC Philharmonic are conducted by Antonello Manacorda.
At the centre of the programme is a concert conducted by Paul Daniel: Haydn's effervescent Symphony No. 79, Ravel's homage to a Spanish princess and the Symphony which Wagner dubbed "the apotheosis of the dance," Beethoven's Seventh.
Mendelssohn: Overture - A Midsummer Night's Dream, Op. 61
BBC Philharmonic,
Yutaka Sado (conductor).
2.10pm
Britten: Les Illuminations, Op. 18
Lisa Larsson (soprano),
BBC Philharmonic,
Antonello Manacorda (conductor).
2.35pm
Haydn: Symphony No. 79 in F major, H.1.79
Ravel: Pavane pour une infante defunte
3pm
Beethoven: Symphony no. 7 in A major, Op. 92
BBC Philharmonic,
Paul Daniel (conductor).
3.40pm
Tchaikovsky: Piano Concerto No 1 in B flat minor, Op. 23
Nobuyuki Tsujii (piano),
BBC Philharmonic,
Yutaka Sado (conductor).
Last on