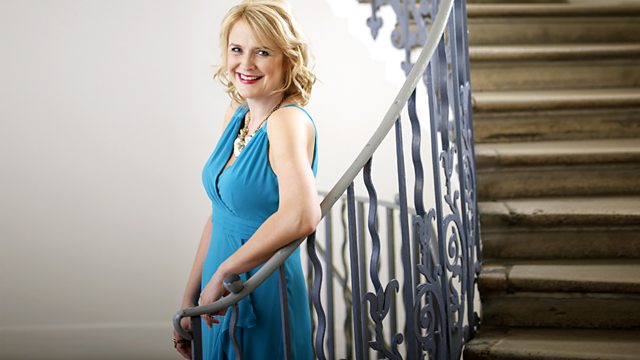 Friday - Sarah Walker
9am
A selection of music, including the Essential CD of the Week: Dowland: Complete Lute Works played by Paul O'Dette - HARMONIA MUNDI HMX 2907160.64
9.30-10.30am
A daily brainteaser, and performances by the Artist of the Week, conductor Charles Mackerras.
10.30am
Sarah Walker's guest this week is the Welsh television, film and theatre actor, Paul Rhys. Paul studied at RADA, leaving with the Bancroft Gold Medal in 1987. Since then he has seldom been off the stage and screen. His first US exposure came via American film director Robert Altman who cast Paul, still a student at the time, as Theo van Gogh in 'Vincent and Theo' (opposite Tim Roth as Vincent).
In 2000 he performed in the title role of Hamlet at the Young Vic and later in Tokyo and Osaka, receiving several awards for this performance. He also played Angelo in Measure for Measure for which he won the Critics' Circle Theatre Award, Houseman in The Invention of Love and Edgar in King Lear, for which he was nominated for an Olivier Award.
Real-life characters played by Rhys have included Peter Mandelson, Paul McCartney, Frederic Chopin and Ludwig van Beethoven - in the BBC series, The Genius of Beethoven (2005), presented by Charles Hazlewood. Appearances in recent television series include Luther, Spooks and Being Human.
11am
The Story of Music in 50 Pieces
No. 49: Adams: The Chairman Dances - Foxtrot for Orchestra
11:10
Barber: String Quartet in B minor, op.11
Emerson Quartet
DG 435864 tks 6-8
11:30
Schumann: Konzertstück in F for 4 horns and orchestra, Op.86
Roger Montgomery, Gavin Edwards, Susan Dent, Robert Maskell (horns)
Orchestra Révolutionnaire et romantique
John Eliot Gardiner (conductor)
ARCHIV 4575912.
Last on