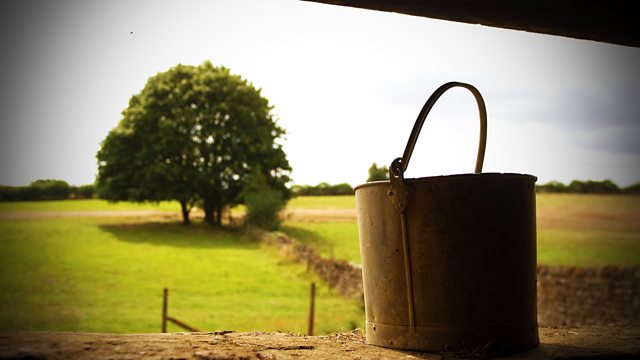 26/02/2013
Lynda's feeding her two remaining llamas. Joe wonders why she's moved them, and why they're behind electric fencing. Lynda questions why he's interrogating her. He's got time on his hands and wants to help.
Pip apologises for letting Tom down last week, insisting it won't happen again. She senses he's fed up and he admits that his mum's taken a misunderstanding too personally. Pip knows what parents can be like. Jazzer remarks that Tom's not the understanding boss he used to be. Tom's had enough of being understanding - especially as nobody bothers to understand him.
Jazzer offers £250 for the tractor, assuring the woman he's doing her a favour by taking it off her hands. When Ed finds out, he's not happy. The tractor's worth more and it doesn't seem right.
Pip's got some reading to do but she and Spencer decide to go out. They stay out later than planned. Pip knows she'll never do the reading now, nor is she fit to text Ruth to say she's staying at Spencer's. Anyway, if she was away at uni they wouldn't know what she was up to. She's 20 now, and an adult. They need to start treating her like one.
Last on