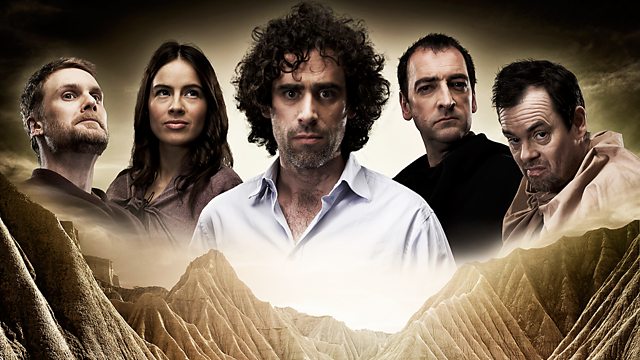 The Questers find themselves seeking succour at the Fat Hog, a hostelry famed for its excellent cuisine, and run by its quixotic headchef Nigressa.
Meanwhile, Lord Darkness is having trouble with his new Ball of Infinite Vision.
Starring:
Darren Boyd as Vidar
Kevin Eldon as Dean/Kreech
Dave Lamb as Amis
Stephen Mangan as Sam
Alistair McGowan as Lord Darkness
Ingrid Oliver as Penthiselea
and
Phoebe Waller-Bridge as Nigressa
Written by James Cary.
Producer: Sam Michell.
Last on