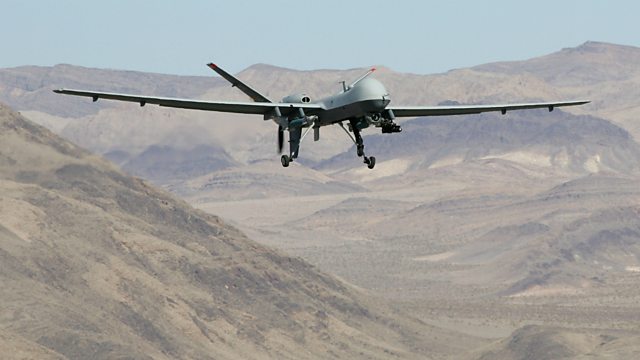 Are Drones Legal?
Listen in pop-out player
As "drones" - or unmanned aerial vehicles - are increasingly used by the United States to kill suspected terrorists in other nations, Law in Action examines the legal case for and against their use. Presenter Joshua Rozenberg asks if they can legally be deployed in civilian areas in Yemen or Pakistan, could they also be used against targets in Britain? To discuss this issue is Ben Emmerson QC, the UN's Special Rapporteur on Counter Terrorism.
Plus: We look at the controversial European court rulings that stop illegal immigrants being deported if they are caring for children who are British citizens.
Last on