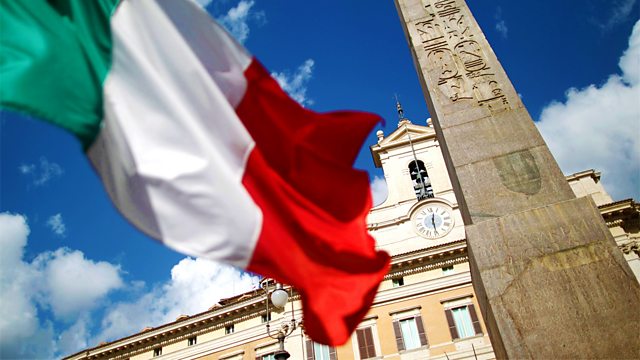 26/02/2013
Morning news and current affairs presented by James Naughtie and Evan Davis, including:
0751
Abuse by Afghan police in part of Helmand province has been uncovered by Panorama, which broadcast the story on BBC1 last night. Major Richard Streatfeild, now returned from the army, and Rory Stewart, Conservative MP with a long-standing interest in Afghan affairs, discuss how to encourage development in Afghanistan.
0810
Italy is facing political stalemate with no clear overall winner in the general election. The BBC's Europe correspondent Chris Morris explains that the centre-left coalition appears to have scored a narrow victory in the lower house, but no one has a governing majority in the Senate. Annalisa Piras, journalist and documentary maker, Paul Mortimer-Lee, global head of market economics at BNP Paribas, give analysis.
0840
A new musical opened in London last night called the Book of Mormon. It has been a massive hit on Broadway. Today presenter John Humphrys reports from the dress rehearsal.
Last on
A rundown of stories from Tuesday 26 February including programme highlights and comment.