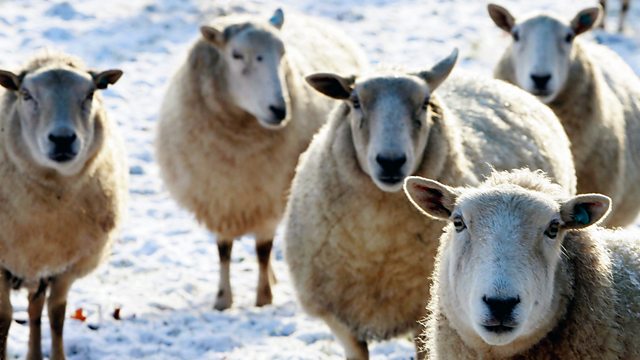 26/02/2013
As European agriculture ministers try to rush through new rules on food labelling, German MEP Jo Leinen says although it will be difficult it is also necessary to protect the consumer.
Meanwhile the government has just finished a consultation on changes to fish labelling. An industry expert says the rules could be beneficial to those involved in fishing as well as those buying seafood.
Anna Hill investigates how hi-tech cow collars are being used to monitor the health and well being of a dairy herd.
And there's good news for the Shropshire Sheep as it's taken off the endangered breeds list for the first time in 30 years.
Presenter Anna Hill. Producer Ruth Sanderson.
Last on