Add music you love and enjoy it with
The Rolling Stones - Forty Licks, Abkco

Arlissa

Sticks & Stones

(CD Single), London Records, 1

Prince

When Doves Cry

Prince - The Very Best Of, Warner Bros

Supertramp

Breakfast In America

The Very Best Of Supertramp, Polygram Tv

ZZ Top

Gimme All Your Lovin'

Top Gear 2 - Various Artists, Columbia

(CD Single), Provogue Records, 1

The Ivor Novello Winners, EMI

This Is My Song - Love Songs Of The 6, Old Gold

Now 1986 (Various Artists), Now

Johnny Cash - Man In Black, Columbia

(CD Single), Big Brother Records

Cool Couples (Various Artists), Sanctuary

Bastille

Pompeii

(CD Single), Virgin Records

David Bowie

The Stars (Are Out Tonight)

(CD Single), ISO Records

Misty Blue - Love Songs Of The 70's, Old Gold

And The Road Goes On Forever Vol 1, Debutante

Cafe Latino (Various Artists), Telstar

John Cougar - American Fool, Mercury

Diana Ross & The Supremes - 40 Motown, Polygram Tv

The Blow Monkeys - Choices, RCA

Shades Of Soul (Various Artists), Global Television

P!nk

Just Give Me A Reason (feat. Nate Ruess)

The Truth About Love, Sony Music, 1

70's Number Ones Vol 3, Old Gold
Pause for Thought

From Sarah Joseph, Editor of a Muslim lifestyle magazine.

Scientists announced yesterday that fragments of an ancient continent are buried beneath the Indian Ocean. Apparently, about 750 million years ago all of the Earth's land was joined into a single vast supercontinent called Rodinia. A build up of heat caused the Earth's crust to stretch and weaken before rupturing and tearing Rodinia apart. The land came back together, and we had the supercontinent of Pangaea more than 200million years ago, but it pulled apart as well.

If you look at a map of Pangaea you will see India joined to Australia, Africa and Europe joined to North America, as well as each other. We were all one. Can you imagine if we were all joined together today? Would that cause us to see each other differently? Would we feel less divided?

I have never really understood the idea of seeing somebody else as "the other". I was brought up with the mantra, "my race is the human race" - and that has always worked for me. I like being a human, and I figure other people must like being human too.


Which is why I can't figure out why people always want to focus on differences, on what separates us. That is not to say I am scared of difference. I love the beauty of diversity. I like the fact that people speak in different languages, eat different food, wear different clothes. A garden would be really boring if it only had one type of flower, so it seems to me that all our differences make life a lot more interesting.

Indeed the Qur'an reminds, "Oh humanity! We have created you from a male and female, and have made you into nations and tribes so that you may know one another."

At the end of the day we all want to be treated with dignity, to have food and shelter, to live a life with peace and stability, to love and be loved.

Geographically we may be divided, but is there any reason that we need to be so separate from each other? Can we remember that our countries and continents used to be one? Can we remember that we all come from The One?
500 WORDS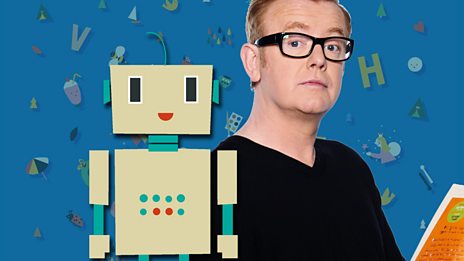 Featuring celebrity videos and top writing tips!
Free download
Catch up with the latest Breakfast fun with Chris Evans. Hear the best stories and the biggest…