Add music you love and enjoy it with
The Best Michael Jackson & Jackson Five, Polygram Tv, 1

California 37, Columbia, 1

The Wanderers (Original S/Track), Sanctuary Records

The Paul Simon Anthology (Disc 2), Warner Bros, 1

With The Beatles, Parlophone, 1

Dido

No Freedom

(CD Single), RCA, 1

Sound Affects, Polydor, 12

Bill Conti

Gonna Fly Now (Theme From "Rocky")

Rocky O.S.T., EMI, 7

Greatest Hits Of 1978 (Various Artis, Premier

Now 15 (Various Artists), Now

Fifty Number Ones Of The 60's (Variou, Global Television

David Bowie - Best Of Bowie, EMI

Right Place Right Time, Sony, 1

Vic Mizzy

The Addams Family (Main Title)

Halloween Hits (Various Artists), Rhino

Foot Loose & Fancy Free, Warner Bros

Tom Petty

I Won't Back Down

Tom Petty - Anthology, MCA

KT Tunstall

Black Horse & The Cherry Tree

(CD Single), Relentless Records

Ultimate Country (Various Artists), Telstar

Kool & The Gang - The Singles Collect, Phonogram

(CD Single), Stylus Records, 1

Aretha Franklin - Queen Of Soul, Atlantic

Bill Conti

Gonna Fly Now (Theme From "Rocky")

Rocky O.S.T., EMI, 7
Pause for Thought

From Riazat Butt, Journalist and Broadcaster.

I'm a third of the way through my war studies MA. I've one exam, two essays, a three-week research trip to Pakistan and a 15,000 word dissertation to take care of before September. But my friends and family want to know what I'm going to do next. Will I do a PhD? Will I work here or abroad? Why don't I write a book? I don't have the answers and won't for some months. I'm 38 this year and I'm hearing the same questions I heard 20 years ago. I almost preferred it when people asked about me getting married and having kids. By the way - there's no progress on that front either.

This Masters degree isn't about filling my days until something else - something better - comes along. You might call it a mid-life crisis or a vanity project, but I'm calling it a pause for thought. It's a great tradition dating back thousands of years and most religions have founders or teachers who took time out. But it doesn't have to involve a desert, a cave or a mountain anymore than it does spending 40 weeks in windowless classrooms.

It's human, rather than self-indulgent, to stop for a bit of a think. Buddhism says all that we are is the result of our thoughts and that the mind is everything because we become what we think. But changing the way we think isn't easy and becoming our thoughts isn't so appealing. Because if we are what we think then I'm military theory, South Asia, carbohydrates and Colin Farrell. It's a mental state I can live with. But maybe only until September.

Changing the way we think can change the way we feel. The idea is that the mental states we experience are the key to everything in our lives. As the Buddhist saying goes - "We make the world with our thoughts".
BBC Playlister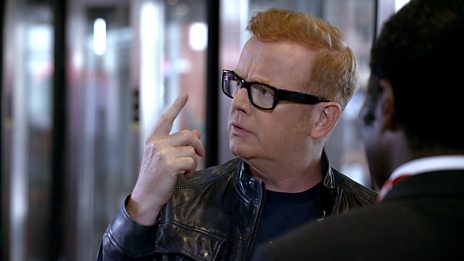 Chris has a song stuck in his head - but what is it? That's why he needs BBC Playlister!
500 WORDS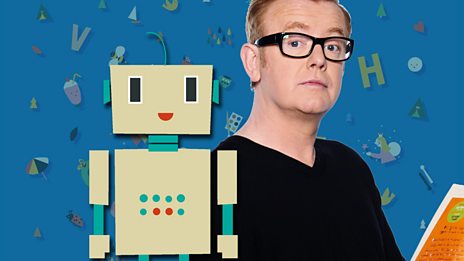 Featuring celebrity videos and top writing tips!
Podcast
Catch up with the latest Breakfast fun with Chris Evans. Hear the best stories and the biggest…