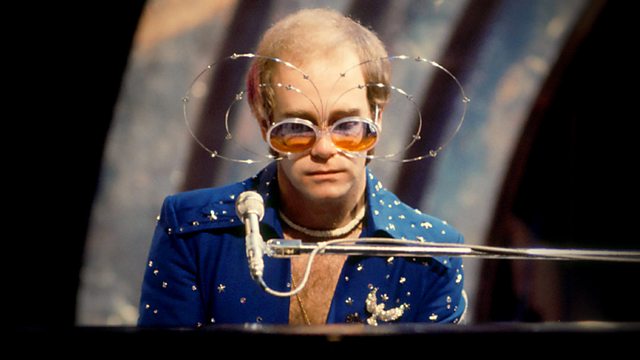 Elton John - I Was There
Johnnie Walker spins the hits and digs out the rarities from the decade that went decimal.
In 'I Was There' Johnnie plays live recordings from two Elton John concerts, 18th May 1974 at the Royal Festival Hall and 28th November 1974 at Madison Square Garden, released as the live album 'Elton John - Here And There' in 1976. Remastered in 1995, the Madison Square Garden show was the performance that featured the rare stage appearance of John Lennon, fulfilling a bet he had with Elton. Rock journalist John Tobler called these concerts, at the peak of Elton's international fame in 1974 'unforgettable' and 'Here And There' was hailed as testament to live 70's Elton experience. Johnnie tells the story behind the performances and shares the memories of those who were there.
Also on the show Johnnie talks to Andy Davis and James Warren from Stackridge. This was the band who opened the first Glastonbury Festival in 1970, a motley crew of long-haired West Country hippies they turned out quirky folk-pop music, eventually signing to Elton John's Rocket Records, before disbanding in 1976. Andy and James went on to form the pop band The Korgis and have a hit with 'Everybody's Got To Learn Sometimes'. Remembering the band warmly from the 70's Johnnie, Andy and James reminisce about 'doing the Stanley', Elton, Glastonbury and the more eccentric side of 70's pop.
Last on
Today's Most Popular Tracks
Most added tracks from this show