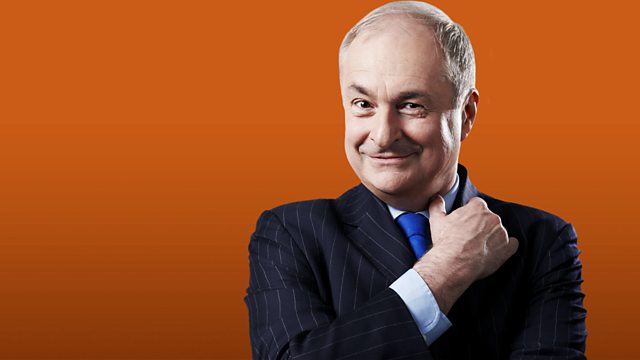 23/02/2013
Paul Gambaccini presents tracks from this week's US charts and hits from the last six decades.
In the feature 'Headline News [Number one albums on noteworthy days]' we hear 'You Belong To The City' by Glenn Frey from the 'Miami Vice' soundtrack LP . It was number one on 19th November 1985. On this date Soviet General Secretary Gorbachev and President Reagan met for the first time in Geneva We also hear 'Doo Wop (That Thing)' by Lauryn Hill from her album 'The Miseducation Of Lauryn Hill'. It was number one on 4th September 1998 when Google - the company founded by Larry Page and Sergey Brin - was incorporated. In the regular feature 'The First Time Ever I Saw Your Face', tracks are played from albums by Nat 'King' Cole and The Osmonds.
In 'A Matter Of Life And Death' Paul celebrates the birthday of Steve Holy by playing his Country Number One 'Good Morning Beautiful'. We also hear 'Love Is All Around' by The Troggs, in tribute to Reg Presley, who has recently died. 'It's Not The Same Old Song' highlights 'Who Do You Love' by Bo Diddley and a different song with the same title by The Sapphires. Paul continues his countdown of the Top 100 list of songwriters based on success in the American chart from 1955 - 2005. We hear songs written by Elton John (32) and Neil Diamond (31).
Our R&B Number Ones are from 1975 - 'Shame, Shame, Shame' by Shirley (& Company) - and this week - 'My Love Is All I Have' by Charlie Wilson. We hear Country number ones from 1993 and now by Lorrie Morgan and Tim McGraw. This week's featured past and present Rock number ones are by Robert Plant and Fall Out Boy. 'All That Echoes' by Josh Groban is the week's number one album. 'Thrift Shop' by Macklemore & Ryan Lewis is the best-selling song of the week.
Last on