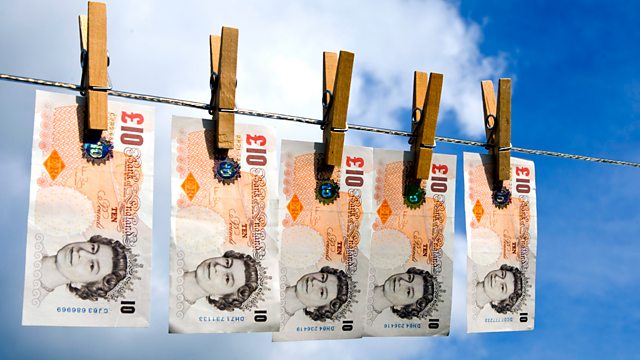 Beware the money mule scam, cleaning up the annuities industry, and what laws are in place to stop pension fraud?
Listen in pop-out player
PENSION UNLOCKING
For the third week we return to the growing crime of persuading people to transfer their pension savings into recently registered pension schemes and taking huge fees for illegally letting them have some of their money back. This week - the legal aspects. Is the law adequate to help trustees stop the transfer when they suspect a scam? And if not, will the Government pass new laws to protect desperate people from the crooks - and themselves? We speak to a pensions lawyer and Pensions Minister Steve Webb.
ANNUITIES
The insurance industry is launching a compulsory code of practice to force its members who sell annuities to abide by certain principles of fairness. I talk to the man in charge, Otto Thoresen, Director General of the Association of British Insurers and also to annuities expert, Billy Burrows.
MONEY MULES
People desperate for work are being offered seemingly lucrative home-working jobs which involve receiving thousands of pounds into their bank accounts and then transferring the money to another account. Of course it's a scam. But how does it work? And what are the dangers of saying 'yes'? We hear from a person recruited as a money mule and speak to a detective from the Dedicated Cheque and Plastic Crime Unit and CIFAS, the UK's Fraud Prevention Service.
Last on