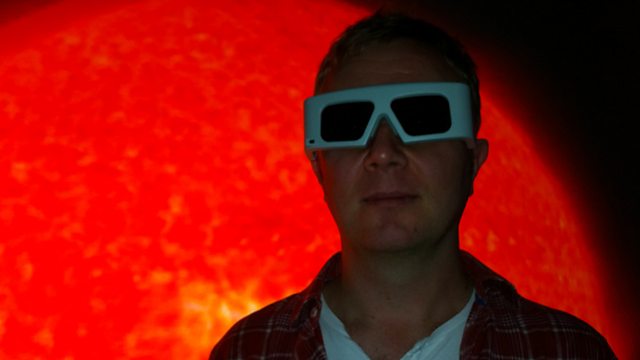 19/02/2013
As what we're eating makes the news, Adam Walton considers the mysteries of digestion with a panel of experts.
Last on
Human Digestion
Food… it's on your plate and it's also on the news. Recent stories about horse meat in processed foods, about obesity and about food safety have underlined our preoccupation with what we eat. And yet while we worry about where our food comes from, what's in it and how much it's costing us, one of the biggest mysteries is exactly what's going on in our bodies after we've feasted. Hold onto your stomach – in this week's programme we're diving into the human digestive system.
The human gut has a lot to cope with. It's a family of organs working together day-in day-out; a food processing factory that smashes and smelts our daily diet and turns it into the stuff of life. But how much do we really know about what's going on down there? What's happening to our breakfast, dinner and supper? And why do we eat what we eat anyway?
Adam is joined by Rhiannon Harris, Senior Lecturer in Nutrition and Dietetics at Cardiff Metropolitan University and by Dr. John Morton, Principal Lecturer in Biology at the University of Glamorgan. We also hear from medical historian Lindsey FitzHarris who tells the story of Alexis St. Martin, a man who in 1822 was accidentally shot in the stomach with a musket and then spent years as a living experiment in human digestion.
Links
Guinea Pig Zero: Alexis St. Martin