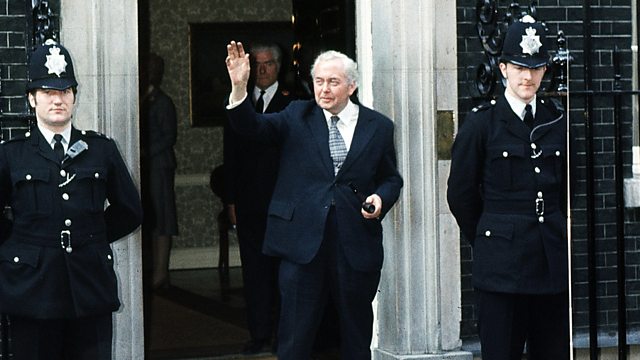 Harold Wilson's Resignation Interview
David Holmes interviews Harold Wilson following his shock resignation on 16 March 1976. Shown as part of Harold Wilson Night.
See the full schedule of archive and discussion programmes for Harold Wilson Night.

Explore radio programmes, TV discussions and news articles about Wilson and his legacy.

'With a razor-sharp brain and a flair for comedy, his voice became the sound of the 60s.'
David Holmes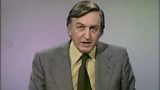 Asking the questions, David Holmes, the BBC's political editor in the mid to late 1970s. This photograph shows him presenting an election campaign update later in his career, in 1979.

Featured in...
Peter Snow presents archive programmes and a discussion on the first TV prime minister.