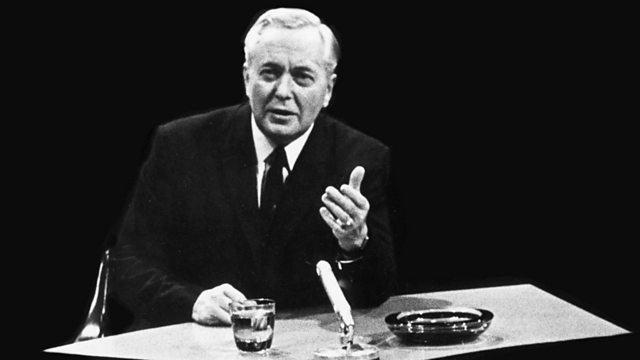 Prime Ministerial Broadcast - Devaluation of the Pound
Harold Wilson's now-infamous pound in your pocket broadcast, from 19 November 1967. Shown as part of Harold Wilson Night.
See the full schedule of archive and discussion programmes for Harold Wilson Night.

Explore radio programmes, TV discussions and news articles about Wilson and his legacy.

'With a razor-sharp brain and a flair for comedy, his voice became the sound of the 60s.'
Featured in...
Peter Snow presents archive programmes and a discussion on the first TV prime minister.