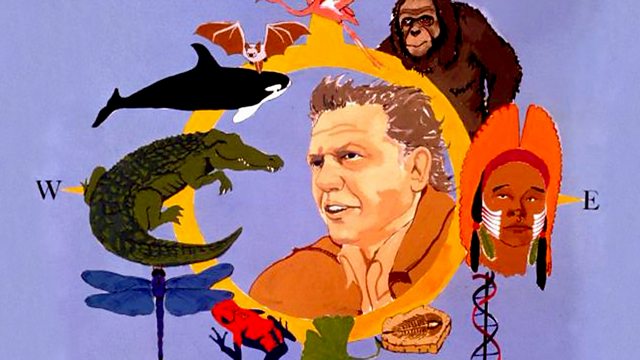 The Compulsive Communicators
David Attenborough looks for crucial clues that help to explain how and why we have come to dominate life on earth.
He traces back the African origins of humans to nearly three million years ago, and along the way he goes into caves in southern France where Stone Age people created imaginative paintings of ice-age animals. He also travels to Papua New Guinea to find some hunter-gatherers who have never before set eyes on white people.
Last on
More episodes
Next
You are at the last episode
David's favourite moments
Buy online
Buy online
Available on: DVD or Blu-ray
From suppliers including: Amazon DVDs, base.com