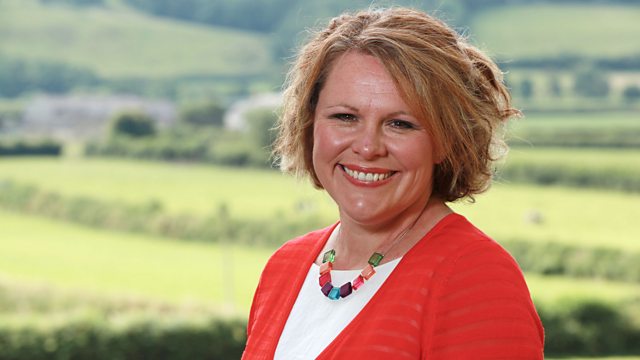 17/02/2013
The rural news magazine for those who live and work in the Welsh countryside, presented by Rachael Garside.
Last on
Horsemeat, Hunting and the Urban Fox
The extraordinary saga of the horsemeat scandal has continued to rage taking various twists and turns as a slaughterhouse in West Yorkshire and a meat processing plant in Llandre, Aberystwyth were shut down after a raid by police and the Food Standards Agency. Supermarkets have withdrawn numerous products from their shelves in the wake of the findings. The controversy has highlighted the complexity of the supply chain of our food and raised questions about our pursuit of "cheap food." We speak to a butcher and a former home economics teacher.
Ever since the ban on hunting with dogs was passed in 2005, participants in the sport have continued to argue it should be repealed. It was thought under a Conservative government they might have the opportunity but the Environment Secretary Owen Paterson has indicated there are no immediate plans to bring the issue back to Parliament. And while the debate rages on the political level local hunts continue to go out in Wales, claiming support is as popular as ever and campaigners who want the sport banned continue to monitor their actions.... with equal fervour on both sides. Animal rights campaigners claim the ban is regularly flouted, as shown in the high profile case of the Heythrop Hunt - which the Prime Minister has previously ridden with...they admitted four charges of intentionally hunting a fox with dogs on land in the Cotswolds. Country focus this week goes out with a couple from both sides taking a look at the issues facing them in their tenacious pursuits.
And while the debate rages in the countryside about the rights and wrongs of hunting - the fox it seems is also a cause of consternation in our cities. London's mayor, Boris Johnson has called for more to be done to tackle the urban fox problem, after an attack on a four-week old baby in Bromley. Surgeons reportedly had to re-attach the boy's finger after the animal bit it off. Experts argue the problem of foxes coming into city homes is one which humans have created.