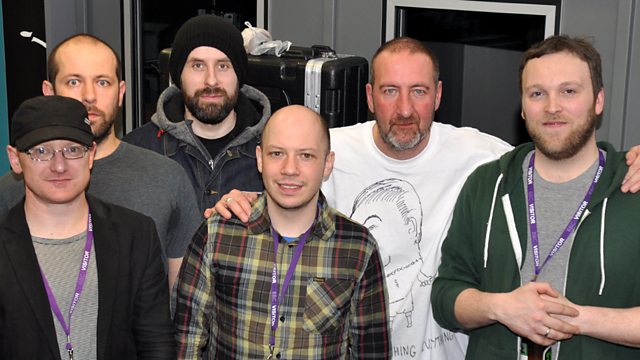 Mogwai
Brace yourself - tonight we have the fantastic Mogwai live in session.
Mogwai have been around since 1995 but this is their first session for Marc. However we won't hold their tardiness against them.
They've just released "Les Revenants" the soundtrack to the French TV series of the same name. It's about a an isolated French mountain town where the locals are troubled when children killed in a coach crash return to life - unaware that they've died. So just the sort of thing you expect to have a Mogwai soundtrack
It's the follow up to their brilliantly titled seventh album "Hardcore Will Never Die, But You Will." As Rolling Stone said Mogwai - "still inventive, still challenging themselves and still insanely loud".
Last on
Today's Most Popular Tracks
Most added tracks from this show