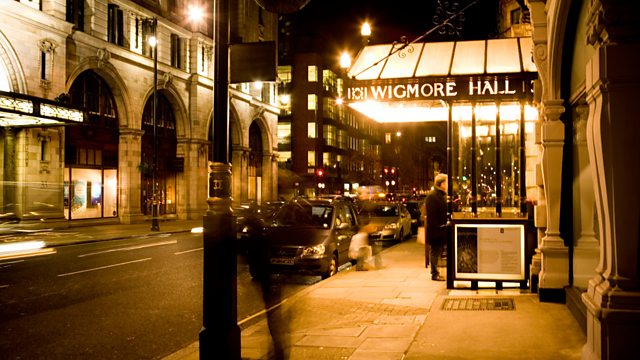 Scottish Ensemble - Geminiani, Gorecki, Vaughan Williams, Holst, Vivaldi, Britten
Live from Wigmore Hall, London
Presented by Catherine Bott
The Scottish Ensemble presents a wide-ranging programme of music for strings, in which 18th-century works are paired with pieces from our own time which pay tribute to the Baroque era.
Geminiani: Concerto Grosso 'La Follia'
Górecki: Harpsichord Concerto
Suckling: Chimes at Midnight
Vaughan Williams: Violin Concerto in D 'Concerto Accademico'
c8.25pm Interval music
Holst: St Paul's Suite
Górecki: Three Pieces in Old Style
Vivaldi: Concerto Grosso op.3 No. 10 RV 580 in B minor
Britten: Simple Symphony
A typically imaginative Scottish Ensemble programme which uses a pair of brilliant Baroque string concertos, by two Italian masters of the genre, as the cue for an exploration of works from our own day which pay tribute to the 18th century. Polish composer Henryk Górecki looks both to the past and to Polish folk music traditions in his music, and the concert also includes a little-known violin concerto by Ralph Vaughan Williams and two toe-tappingly exhilarating string pieces by Britten and Holst.
Last on