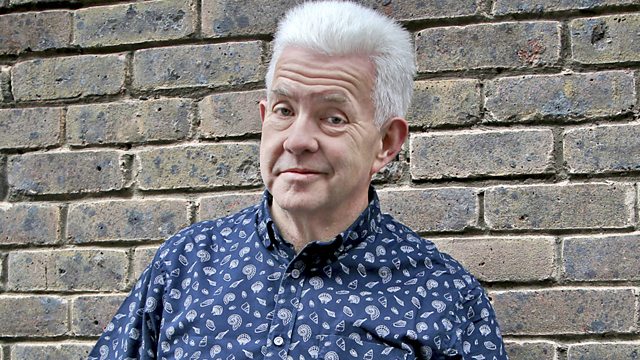 Business Verb
Ian McMillan presents Radio 3's 'Cabaret of the Word' with guests Susan Briante, Magda Bielena-Grajewska, Nigel Warburton, Nicola Monaghan, Claire Duffy and Lucy Ellinson. This week, The Verb looks at the language and literature of banking and business.
Clare Duffy is a founding member of Unlimited Theatre. Clare presents an extract from her new interactive play 'Money the game show', in which Lucy Ellinson plays ex Hedge-fund manager Queenie, who invites Ian to toss a coin. 'Money the Game Show' is on at the Bush Theatre in London until the 9th March.
Nigel Warburton is a philosopher whose books include 'A Little History of Philosophy' (Yale University Press) and 'Philosophy: the Basics' (Routledge). He also presents the Philosophy Bites podcast. Nigel has braved the world of business self-help books for us, and is here to share their many secrets, and their strange obsession with lists.
Nicola Mongahan is a novelist who worked as a financial analyst in the City before turning to writing. She gives us a crash course in derivatives and meeting room bingo, and reads from her work-in-progress 'Troll', steeped in the language of the internet.
Susan Briante is a poet and is an Associate Professor of Creative Writing and Literature at the University of Texas at Dallas. Susan reads her poems about the financial markets and the economic downturn
Finally, Magdalena Bielenia-Grajewska is an academic specialising in Linguistics and Economics. She discusses the role of metaphors in business language, and tells us what bears, lobster traps and white knights have to do with investment banking.
Last on