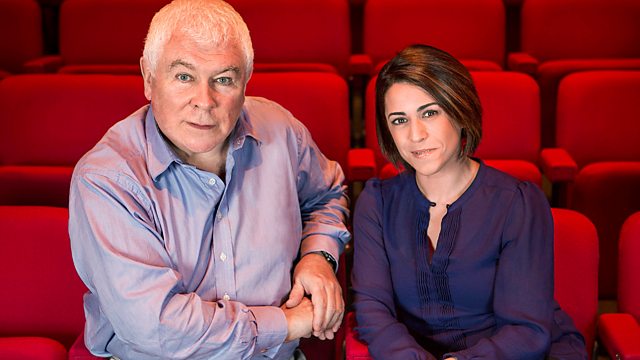 Carolyn Sampson, Robert Wilson
Sean Rafferty's guests include soprano Carolyn Sampson and avant-garde director Robert Wilson.
Also today, another instalment in The Story of Music in 50 pieces. Composer Howard Goodall, in conversation with Suzy Klein, explores his personal choice of 50 compositions that changed the course of music history, everyday at 5.30pm. The Story of Music continues in Essential Classics weekdays at 11am, and each episode is available as a download.
Today: Debussy's Pagodes
Main headlines are at 5pm and 6pm.
In.Tune@bbc.co.uk
@BBCInTune.
Last on