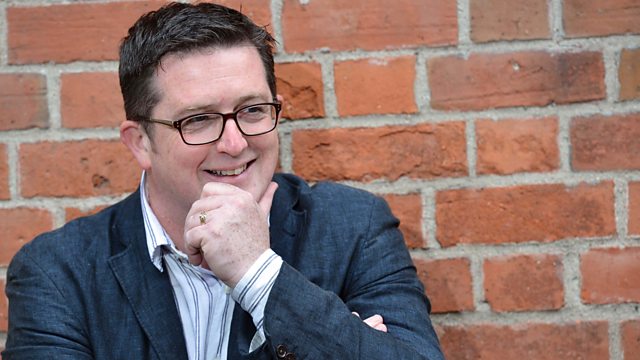 16/02/2013
John Toal, chef Paula McIntyre and comedian William Caulfield taste the Red Nose pop cakes straight out of the oven! Including News.
Last on
Cottage Pie with Braised Cabbage & Bacon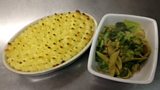 Cottage Pie with Braised Cabbage & Bacon
Cottage Pie
500g mince steak
2 onions, peeled and finely chopped
2 cloves garlic, chopped
25g butter
1 tablespoons cooking oil
2 sticks celery, cut into 1cm dice
2 medium carrots, cut into 1cm dice
1 tablespoon tomato puree
2 tablespoons Worcestershire sauce
Salt and pepper to taste
Heat the oil and butter in  a saucepan and when melted add the onions, celery, garlic and carrots. Cook over medium heat until soft  and golden. Add the mince and cook to seal off. Add the tomato puree, Worcestershire sauce and simmer  for 15 minutes. Check seasoning with salt and pepper.
Place in an oven proof dish.
Parsnip Mash
1kg potatoes, peeled and roughly chopped
250g peeled, roughly chopped parsnips
50g butter
Salt to taste
Boil the potatoes and parsnips until soft.
Drain and return to pan and cook gently to remove any excess moisture.
Mix in the butter and pipe or spread on mince mixture.
Bake in a 200oc oven for 25 minutes or until golden and bubbly.
Braised Celery & Cabbage with Bacon
4 sticks celery, cut into 3 cm strips
4 rashers of streaky bacon
1 tablespoon cooking oil
2 onions, peeled and chopped
300g shredded savoy cabbage
150ml chicken stock
Cook the bacon in the oil until crispy and golden.
Add the onion and celery and cook for a minute.
Cover with the stock, place a lid on and gently simmer until the celery is just cooked – about 30 minutes. Add a little more liquid if required.
Remove lid and add cabbage, return lid and cook for a further 5 minutes.
Season with pepper and serve.