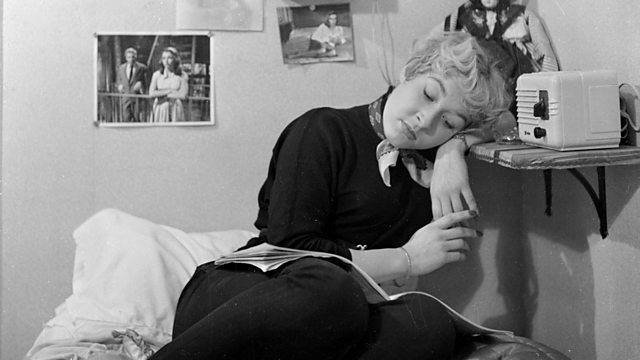 Radio Ga Ga - A Celebration of Radio
So what better way to wind up our epic radio series, than to feature a song that celebrates radio itself?
Queen's 1984 number two single might seem something of an odd, possibly even banal track on first listen, but in truth it's deeper than first impressions might suggest. The Queen classic references two legendary radio events; Churchill's Finest Hour speech (as heard in the very first The People's Songs) and also Orson Welles' infamous War of The Worlds broadcast. But more than that, it's a heartfelt diatribe against the dumbing-down of radio station playlists, although this is not something Radio 2 can be accused of doing; boasting, as it does, possibly the most eclectic and wide-ranging programming on the planet. Such a diverse musical menu has been echoed in The People's Songs. In this epic series we've covered everything from Vera Lynn to Black Sabbath, Lonnie Donegan to Dizzie Rascal, Millie Small to Jethro Tull with every sort of musical genre in between.
Though the plethora of ways we can access and listen to music is now dizzying, the radio is still the single most popular way of finding new music and enjoying old favourites. So in this penultimate episode, we'll let the nation reminisce about radio, from Listen With Mother to listening with Peel. Friday night meant it was Music Night or it could mean tuning into The Rock Show. Generations of our nation's pop kids, have huddled under the covers with a portable radio to enjoy whatever we might happen to stumble across on the airwaves, even if it meant tuning and re-tuning the radio to find the illicit thrills of the pirate radio stations. And millions of kids have taken part in the weekly ritual of tuning in for the chart countdown with their cassette recorder or notebook, to record their favourite tracks or make a physical record of what's gone up or down in the nation's Top Forty.
For 90 years now, British radio has been a consistent source of company, a firm friend and a marvellous musical mentor. So having spent the last year in each other's company, let's finish with this celebration of why we're all here: the radio.
Last on