Add music you love and enjoy it with
Pause for Thought

From Nick Baines, the Bishop of Bradford.

It's a bit of a strange experience living in Bradford at the moment. Believe me, it was a grey day when I left yesterday, but whatever the weather this weekend, nothing will dampen the spirits as Bradford City go to Wembley for their first ever cup final. If Liverpool could bang in five against Swansea last week, anything is possible. What an embarrassment!

Isn't it great when the underdog threatens the top dog? No shadow of fear - just the sheer madness of enjoying what most people thought was one step beyond possibility. You can take it or leave it, but in the middle of the night, when Bradfordians wake up in a cold sweat thinking of the glory ahead, nothing will take away the joy of celebration.

Now, there's lots of serious stuff going on in the world - I know that. Oscar Pistarius. Syria tearing itself apart. In this country we are still finding it hard to wake up to the appalling statistics of child poverty - forgetting that poverty doesn't just make life a little bit miserable for a child now; it affects the whole of their life, their physical growth, their education, aspiration and life opportunities. It is bad for children, families, schools and society.

But this runs alongside the excitement of good stuff that goes on. Life is always a mixture of the grim and the great. Our house might be a place of weeping, while next door is a house of fun. As the Old Testament Ecclesiastes put it, "there is a time for everything." Honest, if not always comfortable.

I will miss the final at Wembley cos I'll be driving in my car to Cambridge. But my heart will lift on Saturday night, Sunday morning in anticipation of the joy to come. Wonderful? Absolutely! Or, as the song puts it: "Oui oui si si ja ja da da."
BBC Playlister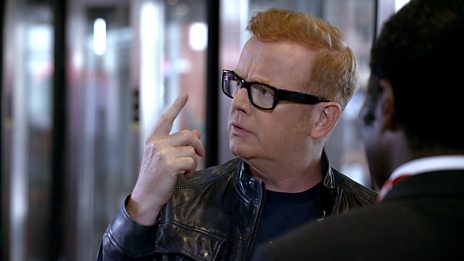 Chris has a song stuck in his head - but what is it? That's why he needs BBC Playlister!
500 WORDS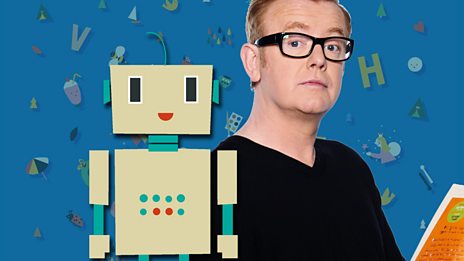 Featuring celebrity videos and top writing tips!
Podcast
Catch up with the latest Breakfast fun with Chris Evans. Hear the best stories and the biggest…