Add music you love and enjoy it with
The Jam

A Town Called Malice

Jam Story, Universal

Billy Elliot O.S.T. - Various Artists, Polydor, 13

Arlissa

Sticks & Stones

(CD Single), London Records, 1

Simple Minds

Don't You (Forget About Me)

Jim Kerr recalls his 1980s

Glittering Prize - Best Of Simple Min, Virgin

Joey Ramone

What A Wonderful World

(CD Single), Sanctuary

The Smiths

William It Was Really Nothing

The Very Best Of The Smiths, WEA, 6

The Essential Clash, Sony Music Entertainment

Shades Of Soul (Various Artists), Global Television

The Best Disco Album In The World...Ever!, Virgin

(CD Single), Stylus Records, 1

One Direction

One Way or Another (Teenage Kicks) LIVE AT THE BRITS

The Very Best Of Van Morrison, Polydor

The Best Michael Jackson & Jackson Fi, Polygram Tv, 17

Four Tops

Reach Out I'll Be There

No Greater Love (Various Artists), Global Records & Tapes

The Love Songs Album (Various), Universal

10cc

Wall Street Shuffle

Million Sellers Vol.13 - The Seventie, Disky

Suede

It Starts And Ends With You

CD Single, Warners

Queen

We Will Rock You

News Of The World, Island, 1

Tim McGraw

Nashville Without You

Two Lanes Of Freedom, Big Machine, 1

Fantastic 80's - 3 (Various Artists), Sony Tv/Columbia

Fantastic 70's (Various Artists), Sony Tv/Columbia

Unorthodox Jukebox, Atlantic, 1

Billy Joel

My Life

Billy Joel - Greatest Hits Vol.2, CBS

The Kinks (Deluxe Edition), Sanctuary, 7

Cher

Love & Understanding

(CD Single), Geffen
Pause for Thought

From Rev Sharon Grenham Toze, an Anglican priest and prison chaplain.

Here we are most of the way through February, and the start of the year already seems like ages ago. When I brought those home-made biscuits in last week, you were really good Chris, and stuck to your resolution not to eat chocolate. That got me wondering how everyone's New Year resolutions are going. Have they blended into 'giving up' for Lent, or just given up the ghost?

It wasn't really a resolution, but I promised myself I'd have a few adventures this year. As if life with young children and working with prisoners weren't adventure enough! Still, I have a plan to climb Snowdon in the summer, and I'm also learning to sail.

I've really been bitten by the sailing bug, and I've noticed a really strange thing happening. Everywhere I go now, I notice stretches of water in a way I never used to! I'll spot masts from a mile off, I find myself looking at waterproof clothes and reading about clouds. It really does feel like 'water, water everywhere!'

What's happened is my focus has changed and my eyes have been opened to a whole new world. We tend to see only the things we want to see, or the things we expect to see. So if we go through life thinking the world's against us, or a certain group of people behave a particular way, or maybe that we just can't do something, then we'll probably see only those things that reinforce our point of view. But if we're prepared to change our focus, then suddenly we start seeing the world through very different eyes indeed. In lots of ways that's what the best resolutions achieve, and it's what Lent's about too – changing our mindset, and noticing what we've never noticed before.

Well, one of the things I've already learned through sailing is that it's really important to keep your line of sight clear, and your eyes alert and focussed for whatever might come your way. Who knows what's just over the horizon, but as the year rolls on, I'm looking forward to riding the waves….
BBC Playlister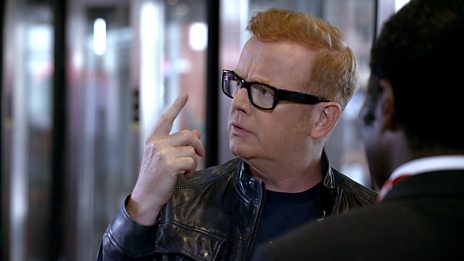 Chris has a song stuck in his head - but what is it? That's why he needs BBC Playlister!
500 WORDS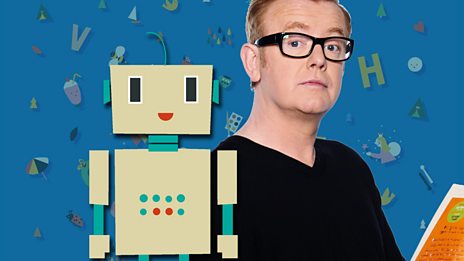 Featuring celebrity videos and top writing tips!
Podcast
Catch up with the latest Breakfast fun with Chris Evans. Hear the best stories and the biggest…