Add music you love and enjoy it with
T. Rex

Children Of The Revolution

Tanx + Zinc Alloy, Edsel, 006

Right Place Right Time, Sony, 1

Tears for Fears

Everybody Wants To Rule The World

Fantastic 80's - 3 (Various Artists), Sony Tv/Columbia, 4

Presley - The All Time Greatest Hits, RCA

California 37, Columbia, 1

Dance Hits Of The '60's & '70's, Old Gold

Toploader

Dancing In The Moonlight

Onka's Big Moka - Toploader, Sony Soho Square

60's Number Ones Vol 1, Old Gold

Dido

No Freedom

(CD Single), RCA, 1

Smash Hits '95 (Various Artists), Telstar

Greatest Hits Of 1978 (Various Artis, Premier

Pulp

Common People

(CD Single), Island, 5

Bruce Springsteen

Born To Run

Born To Run, CBS

CD SINGLE, Gentlemen of the Road / Island, 1
Pause for Thought

From Sarah Joseph, Editor of a Muslim lifestyle magazine.

This week we heard the news of Richard Briers death.

The actor was a backdrop for so much of childhood.

He was the narrator of Roobarb And Custard, one of my favourite cartoons! He voiced the rabbit, Fiver, in the tear-jerker of a film, Watership Down. But I will always remember him as Tom in The Good Life.

The Good Life was such an inspiration to me as a small child living in a London flat with no garden. How I wanted to be Barbara!

I wanted the simple, happy existence that was offered on screen, and I can trace my desire to keep chickens from those episodes.

In fact, the show inspired me to write a series called The Good Life Express. In it I narrated my antics in the garden, with my chickens – including retired battery hens; worms, composting, a fish pond in a bucket, vegetable patches, and all manner of attempts at leading The Good Life. Although, it has to be said, my life is very far away from the uncomplicated ideal I saw Tom and Barbara try to achieve.

I think many of us yearn for a simpler life. A life unfettered by materialism. A life lived far away from the daily grind of working to pay for a whole load of stuff that doesn't really make us happy. In fact, a recent US academic study showed that more doesn't make us happier; rather spending on others, and spending time with those we love, is what makes us content.

The Qur'an reminds us that the desire for worldly gain will distract us until we die. I don't think we have to give up work, and farm our back gardens to be joyful, but there is a lot to be said by striving to gain more by having less. Richard Briers' character Tom, along with his wife Barbara, epitomised people who had the courage to make bold decisions; to live another type of life. They faced ridicule from their friends and neighbours, but they strove hard to lead a good life, indeed to lead The Good Life. And many of us were inspired!
BBC Playlister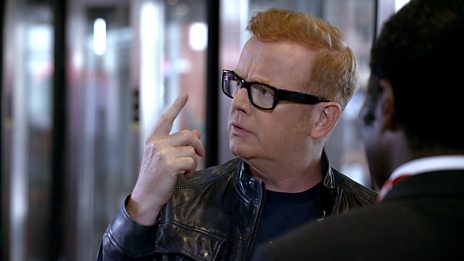 Chris has a song stuck in his head - but what is it? That's why he needs BBC Playlister!
500 WORDS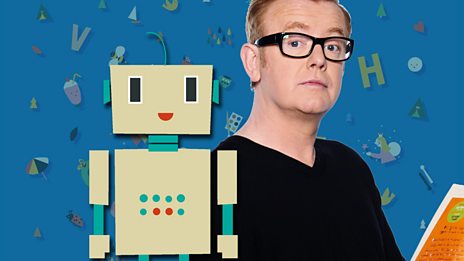 Featuring celebrity videos and top writing tips!
Podcast
Catch up with the latest Breakfast fun with Chris Evans. Hear the best stories and the biggest…