Add music you love and enjoy it with
Arlissa

Sticks & Stones

(CD Single), London Records, 1

Premier Coll'tn Of Instrumental Hits, Kenwest

Fleetwood Mac - Greatest Hits, Warner Bros

Nancy Sinatra

These Boots Are Made For Walkin'

The Greatest Hits Of Nancy Sinatra, Boulevard

Bruno Mars

Locked Out Of Heaven

(CD Single), Atlantic, 1

Frankie Valli & The Four Seasons - Ve, Polygram Tv, 1

(CD Single), Stylus Records, 1

Queen

I Want To Break Free

Queen - Greatest Hits II, Parlophone

Now 1990 - The Millennium Series, Now, 3

Cool Couples (Various Artists), Sanctuary

My Girl (Original 1992 Film S/Track), Epic

Disco Fever (Various Artists), Global Television

The Best Of Phil Lynott & Thin Lizzy, Telstar, 10

Desmond Dekker

You Can Get It If You Really Want

Young Gifted & Black (Various), Trojan

Rod Stewart - Vagabond Heart, Warner Bros

The Boots Randolph Combo

The Boots Randolph Combo - Yakety Sax (Theme From 'The Benny Hill Show')

Instrumental Memories Are Made Of Thi, Virgin

(CD Single), Virgin Records
Pause for Thought

From Rabbi Pete Tobias, of the Liberal Synagogue, Elstree.

This morning Chris I'd like to take another look at the wise words of one of my ancient rabbinic ancestors who came up with pithy sayings two thousand years ago.

It's my old mate Hillel again, a wise rabbi who lived more than two thousand years ago. He lived at a time when life was difficult for the Jews: they were being oppressed by the Romans, food was in short supply and everyone had an opinion about how best to deal with the situation. There was much disagreement and many arguments, often violent.

In that difficult environment, Hillel saw many people behaving selfishly, aggressively putting forward their points of view and attacking those who held different opinions. He was moved to say 'Where no one behaves like a human being, you must strive to behave like a human being.'

Had he been alive today, Hillel might have had the chance to share his wise words by taking part in TV debates like The Big Questions. Surrounded by people with opposing views forthrightly declaring their opinions and vociferously criticising others, he might have despaired of the absence of tolerance on show.

Two ingredients, both of which are topical in the Jewish calendar, would have helped create an atmosphere where compromise and understanding could emerge from such a conflict of points of view. The first is food. I've brought these Hamentaschen today, along with the herring I promised last week. Hamentaschen are traditionally baked and eaten at the festival of Purim, which falls this weekend.

And the other element of Purim that would be a useful addition to any heated exchange of views, religious or otherwise, is a sense of humour. The Liberal Jewish prayerbook tells us that Purim is a light-hearted festival, telling a story that encourages us to laugh at our misfortunes, at each other and at ourselves. Food and humour: two essential elements of our lives that will surely encourage us to behave like human beings towards others.
BBC Playlister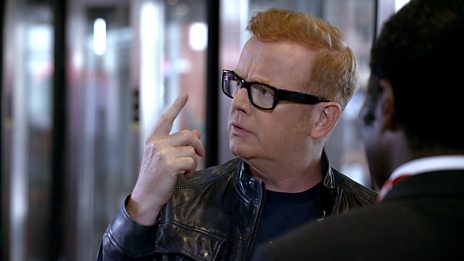 Chris has a song stuck in his head - but what is it? That's why he needs BBC Playlister!
500 WORDS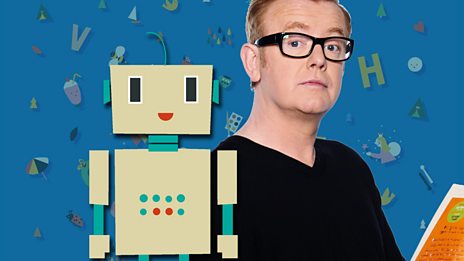 Featuring celebrity videos and top writing tips!
Podcast
Catch up with the latest Breakfast fun with Chris Evans. Hear the best stories and the biggest…