Add music you love and enjoy it with
Dido

No Freedom

(CD Single), RCA, 1

Elvis Presley

Elvis Presley - Such A Night

Elvis: The Essential 60s Masters, BMG

Propaganda

Duel

A Secret Wish - Propaganda, ZTT, 12

Fresh Hits 96 (Various Artists), Sony Music TV, 16

The Beatles - 1, Apple, 1

Right Place Right Time, Sony, 1

The Very Best Of Jazz Moods (Various), Telstar

Bananarama - Deep Sea Skiving, London

(CD Single), Provogue Records, 1

KISS

Crazy Crazy Nights

Now 10, Part 1 (Various Artists), Now

Nick Lowe

I Love The Sound Of Breaking Glass

The Best Of Nick Lowe, Demon Records, 6

Madonna - Greatest Hits Volume 2, Maverick, 10

California 37, Columbia, 1

Keane

Everybody's Changing

(CD Single), Transcopic Records

ABBA

Gimme! Gimme! Gimme! (A Man After Midnight)

Abba Gold (40th Anniversary Edition), Polar, 014

More Greatest Hits Of 80's (Various), Disky

(CD Single), Island Records, 1

The Best Of, Music Club, 3

All That Echoes, Reprise, 1

(CD Single), East West Records
Pause for Thought

From Rev Rob Gillion, Rector of Holy Trinity Church and St Saviours.

We are five days into Lent and my resolve is still holding in my discipline of prayer and fasting. But more than that I resolved to be more forgiving and pray that others will be kinder with my failings too. Lent is the season of forgiveness. Jesus was good at it, I often find it a challenge. I have lots to ask forgiveness for and pray that I have the spirit of forgiveness for others.

However my forgiving nature was stretched to the limit last week as a young man, caught on CCTV but not recognised broke through the panel of one of our stained glass windows in the Church. He set off the alarms and left with nothing. My first reaction was shock and anger. I wanted him caught and dealt with.

I has just been to see 'Les Miserables' and recalled the forgiving nature of the Bishop. I then remembered the young people we work with from the inner city who over the years have seen such wonderful changes in their behaviour and their relationships.

It's still never plain sailing but with a sense of worth and the gift of forgiveness, the ability to say sorry there is always hope.

So I pray for the young man who was so desperate that he resorted to break through a stained glass window, a window which reflects the transforming power of the Holy Spirit. Unfortunately he couldn't see it in the darkness of the night and perhaps the darkness of his life, and hope for transformation for him and for us all and the strength to forgive and be forgiven and I suppose in the light of 'Les Miserables' if he returns I should give him a couple of candlesticks!!
BBC Playlister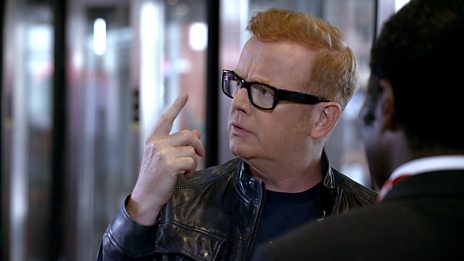 Chris has a song stuck in his head - but what is it? That's why he needs BBC Playlister!
500 WORDS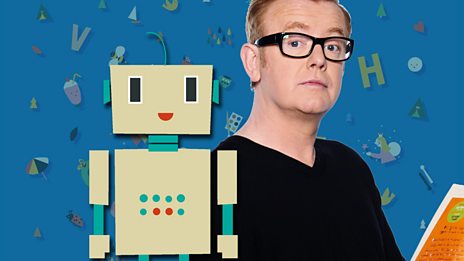 Featuring celebrity videos and top writing tips!
Podcast
Catch up with the latest Breakfast fun with Chris Evans. Hear the best stories and the biggest…