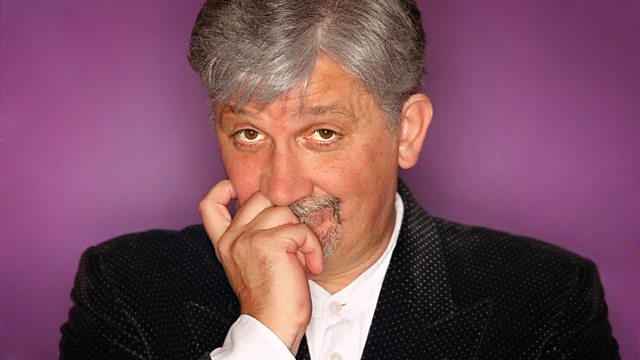 17/02/2013
Opening with a Doris Day song that has recently been borrowed for a TV commercial, Russell wonders whether the ad-men should target wild man Slim Gaillard's work for inspiration and plays, from one of his first solo sessions, his 'Flat Foot Floogie' which was coincidentally recorded exactly 75 years ago.
This brings the subject of flat feet into the programme, one that crops up surprisingly often in popular song - from 'A Wonderful Guy' (South Pacific) to The Midnighters' 'Henry's Got Flat Feet' via Nat Cole's wartime 'Gone With The Draft'. In tribute to the late Patti Andrews we hear The Sisters with 'The Harmonica Gentlemen' ('The Sabre Dance') introducing mouth-organ maestro George Fields and we hear him later in a famous recording of 'Moon River' under Henry Mancini. Then a clip from the movie 'Meet Danny Wilson' has Sinatra singing to harmonica accompaniment 'Lonesome Man Blues'. Could it be George fields, too? Or, as it appears on screen, Danny Welton?
The 80th anniversary of a Clarence Williams session ('High Society' by his Jug Band) brings the problematic figure of Armand J Piron to the fore and we hear two more songs with his name attached - 'Sister Kate' - Madeleine Peyroux sings - and 'Mama's Gone Goodbye' (Peggy Lee). We round off with three more 1933 songs - a 'vintage year' as Russell remarks.
Last on