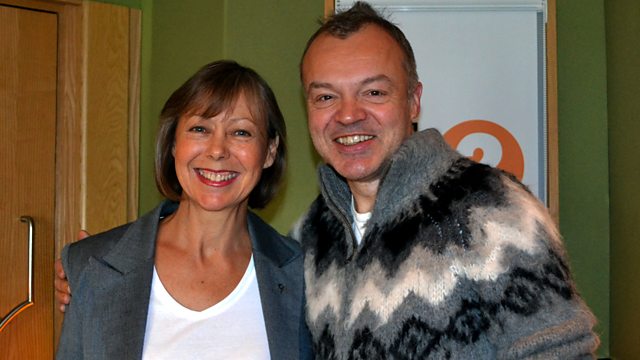 Pam Ayres and Jenny Agutter
Wimples, poems and birthdays.
Writer and broadcaster Pam Ayres told us a poem, revealed her old boss called her Glamour and explained she hadn't written a poem about toilet seats. Then we boiled some water and found clean towels for the arrival of actress and Call The Midwife star Jenny Agutter. It was also Bobbie Pryor's birthday so we spoilt her with a card. Generous is our middle name.
Maria McErlane proved she was a true pro as she struggled through two more Grill Grahams in spite of feeling under the weather. And breaking with tradition, our Tune With A Tale didn't make us cry, instead we all sang along to Uptown Uptempo Woman by Randy Edelman.
Last on