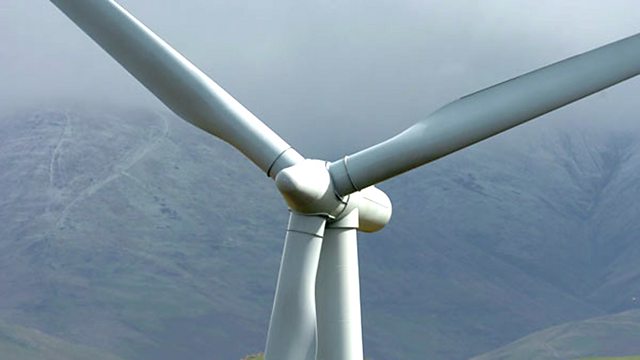 16/02/2013
As farmers embrace the wind revolution, concerns are being raised over the future of traditional farming. There have been over 1000 applications for small scale wind developments in Aberdeenshire in the past five years - mostly by farmers - who see the opportunity to make a buck. But, by investing thousands of pounds in turbines, could they be putting the future of food production at risk? We hear from farmers, council planners, a Government Minister, and someone who questions the proliferation of wind turbines.
As news comes through of the tragic death of 3 climbers in the Cairngorms this week, we get the most comprehensive safety advice from the Scottish Avalanche Information Service on how to prepare for going out into the hills in winter.
And addressing the discontent in the mountaineering community, who are angered at the debate in the media this week over access to our mountains in winter.
Plus, exploring the lesser known islands on Loch Lomond by boat in the snow.
The world's longest echo in a building at the Hamilton Mausoleum.
And the advantages to knowing Gaelic placenames in the hills.
Last on