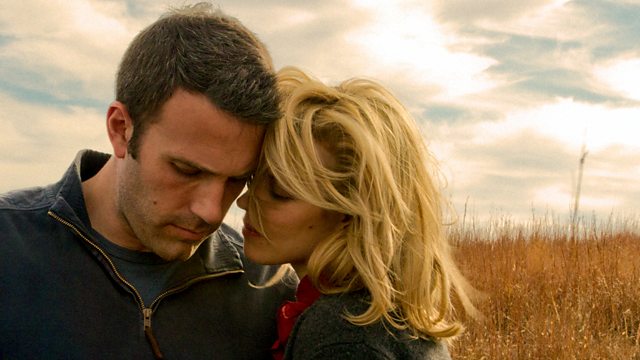 Damien Hirst; To the Wonder
Listen in pop-out player
With John Wilson
Damien Hirst talks about humour in art, on the day that a limited edition of 50 signed prints of his diamond encrusted skull go on sale for Red Nose Day. Entitled, For The Love Of Comic Relief, the prints show the skull wearing a glittery red nose, and each is priced at £2500. All proceeds go to Comic Relief.
To The Wonder, a new film directed by Terrence Malick and starring Ben Affleck, explores themes of love and separation. Critic Briony Hanson reviews the latest art house film from the director who made his name with Badlands and Days Of Heaven.
American-born painter R.B. Kitaj was one of The School Of London: a group of artists, which included Francis Bacon and Lucian Freud, who pioneered a new, figurative art. In 1994 a Tate exhibition of his work provoked a torrent of negative reviews, which Kitaj termed The Tate War. This, coupled with the sudden death of his wife, prompted him to leave London for Los Angeles a couple of years later. He died in 2007. Now, in the first major exhibition since then, two galleries are jointly displaying a retrospective of his paintings. Art critic Richard Cork joins John to consider Kitaj's work, and assess the rights and wrongs of The Tate War.
Director Marc Isaacs takes John down the stretch of the A5 which inspired his documentary The Road: A Story Of Life And Death. It tells the stories of immigrants who seek a better life in London - facing struggles, loneliness and sometimes tragedy. Starting at London's Marble Arch, Isaacs discusses the areas and characters he met, and how he made the film.
Producer Rebecca Nicholson.
Last on
'For The Love' Of Comic Relief - Damien Hirst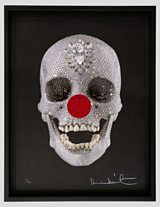 Featured in...
Magazine programme on the worlds of arts, literature, film, media and music.