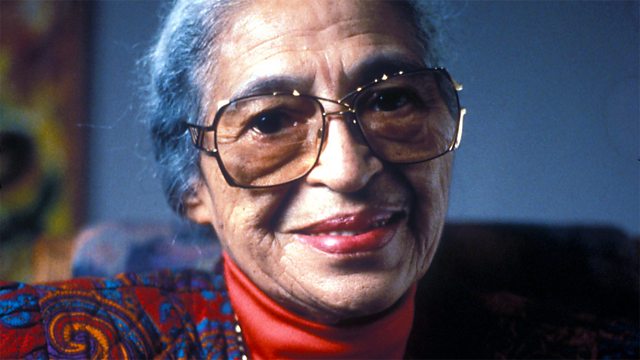 New short story by the award-winning author Helen Dunmore. A woman in her sixties faces a terrible dilemma when she discovers a student from the neighbouring block of flats hiding in her grandson's playhouse: Hamid is wanted for questioning by the anti-terrorist squad.
This is the second in a series of three short stories commissioned to mark the centenary of the birth of the American Civil Rights heroine Rosa Parks, who famously refused to move seats on an Alabama bus to accommodate white passengers. The stories illustrate moments of resistance and are inspired by acts of determination and non-cooperation, committed by ordinary people (real or imagined) fighting against prevailing attitudes and political authority.
Read by Joanna Tope.
Produced by Kirsteen Cameron.
Last on