Scams, ski slopes and nuisance calls
The UK tourism industry is fighting to have the rate of VAT it pays reduced - we hear from Ireland and Switzerland to find out what difference the reduced rates paid there makes in attracting holiday-makers.
A chance to invest in a new financial scheme that would help people with learning difficulties looking to live in their own homes.
Why British tour companies will no longer be allowed to employ ski hosts to take customers round French resorts.
Where and on what we'll be watching our TV programmes in future..
And with a free nuisance call-blocking service available - does it make sense to pay for private companies offering something similar?
Presenter: Peter White
Producer: Geoff Bird.
Last on
Investment Bonds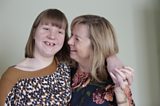 The charity Mencap is launching a retail bond - we hear from Margaret and Sarah.