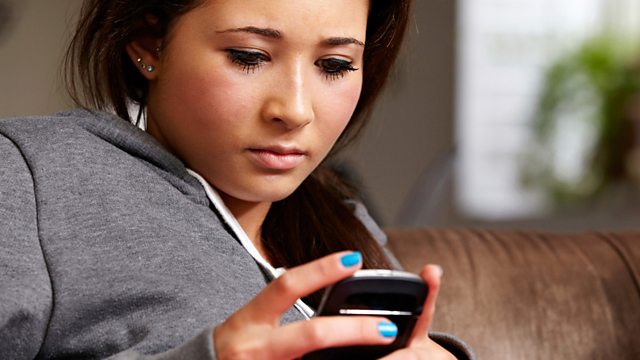 Twitfalls: Social Media Gets Nasty
Social networking is landing more and more young people in trouble - from cyber bullying to prison sentences.
In Twitfalls, keen tweeter and Radio 1 presenter Annie Mac explores several high profile cases, including Paul Chambers - who was found guilty of sending a menacing tweet threatening to blow up an airport. He claimed it
wasn't a serious threat and later won his appeal.
Hollyoaks stars Anna Shafer and Jasmin Franks discuss the ups and downs of social networking for them, including being threatened with violence; The Only Way is Essex star Lauren Goodger talks about the abuse she's received; 13 year old Mitra Fairbanks and her mum Collette discuss her use of Facebook and Blackberry Messenger; and Model Charlie Bell from Cheshire reveals how she lost her Miss York City title because of some 'implied nudity' photos she posted on a social networking site.
Annie also hears about the prevalence of racist and homophobic comments and she eavesdrops on the work of Child Line, which is trying to tackle an increase in bullying via social networks.
Young people from all over the country talk about how often they use social media, how it affects their lives, social networking etiquette - and what they feel they can and cannot say.
And Annie shares her own experiences of social media - both good and bad - from courting over Facebook, to the potential dangers of having half a million followers on Twitter. Put your next post on hold until you've heard this Story...