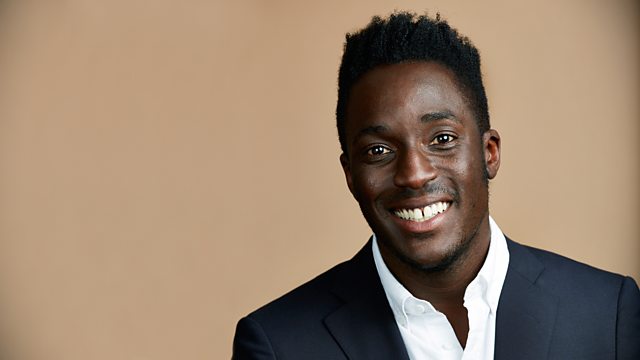 11/02/2013
Presenter Mary Rhodes uncovers three surprising stories from right across the West Midlands.
Last on
'Bomber' Harris archive discovered
Arthur Harris led RAF Bomber Command in World War II, earning him the nickname 'Bomber Harris'.
The policy of 'area' bombing German cities including Cologne and Dresden made him a hugely controversial figure.
BBC Inside Out has gained exclusive access to a rare interview with the Cheltenham-born RAF commander which has never been seen by the public.
In the interview Harris shoots down the myth that the controversial 'saturation' bombing was his idea and says it was already government policy.
Watch the video feature on the BBC News website.
'Bomber' Harris archive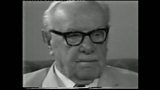 Sir Arthur 'Bomber' Harris, RAF Bomber Command Chief in World War II, claimed he would 'do the same again', in a rare unseen interview shown on BBC Inside Out.
Cheltenham born Harris, one of the key figures of World War II and chief commander of the Bomber Command, was interviewed in 1977 by Air Vice Marshal Tony Mason.
Mason was given an hour and a half to question the senior RAF officer about the three years he spent directing air attacks against German targets. BBC Inside Out has been given permission to show this rare film, unseen by the general public until now.
During the interview, Mason, a recently promoted group captain, asked Harris if he would do the same again. To which Harris responded:
"If I had to have the same time again I would do the same again, but I hope I wouldn't have to". He also said: "I hope it's been of some use, for future generations in keeping them out of these riots. It never does anybody any good."
Also in the interview, Harris shoots down the myth that area bombing was his idea, claiming it was already Government policy. Mason asked Harris why he was ordered to bomb whole cities rather than specific Nazi targets. In response, Harris said:
"They came to the conclusion that they weren't hitting very much and they didn't have very much to hit things with…"
The value of this unseen film is apparent to war historians. Professor Richard Aldrich, University of Warwick, said:
"It's also interesting because it's not done immediately after the second world war, it's done at a time when there have already been several waves of interpretation about Bomber Command, about Harris himself and so one not only gets his memories which are still clearly quite fresh, but also is commentary on those different interpretations. It's a multi-layered interview and all the more interesting for it."
Mason also questions Harris on Dresden, a subject which many regard as a 'city too far' in which around 25,000 died in the British and American air raids.
However Harris stood his ground saying: "The bombers kept over a million fit Germans out of the German army… Manning the anti-aircraft defences; making the ammunition, and doing urgent repairs, especially tradesmen."
Sexual grooming: advice and support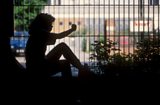 We investigate a rise in reports of child sex abuse and grooming in the West Midlands.
One charity says calls from the region have doubled in five years.
Giles Latcham visits Staffordshire Police's Child Protection Unit to see them at work.
If you've been affected by any of the issues in this programme, further support and help is available from the following organisations:
Credits
| Role | Contributor |
| --- | --- |
| Series Editor | Rachel Bowering |