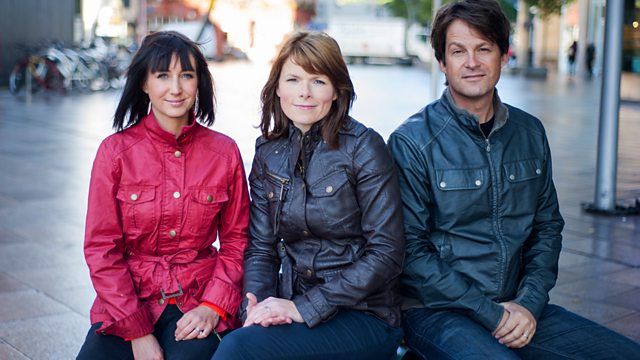 When a claims management company shut its doors last October it left thousands of people across the country wondering what had happened to the upfront payments they'd made to the company who had promised to reclaim PPI and other bank fees for them. Christine Reith from Cwmbran paid £2400 to the company, believing they'd be able to claim back much more than that in bank and credit card fees. It's estimated that the company owes customers like Christine over a million pounds. Rachel Treadaway-Williams lifts the lid on their sales methods, and investigates what's happened now to their customers' claims.
The problems that cavity wall insulation can cause is a familiar topic for X-Ray. But when we heard of the plight of 72 year old Barbara Davies from Ammanford, we had to investigate. Not only did she have problems with the insulation in her walls, she had even more problems when attempts to repair the damage ground to a halt. Can Lucy help sort things out?
It's getting more and more difficult to pop into a shop in the High Street to rent a DVD. Rhodri checks out the top online companies to see how their services shape up.
Rebecca and Jeffrey Batacan had saved for years in order to take their family back to visit relatives in the Philippines. They booked their flights well in advance. So when they got a call to say their tickets had been cancelled just eight days before they were due to fly the family was faced with a difficult choice. Rachel finds out more.
Last on
Lifestyle Claims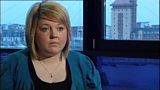 An X-Ray investigation into a Swansea claims management firm has revealed the tactics that staff used to persuade customers to hand over credit card details. 

The programme has previously reported concerns over the way Lifestyle Claims cold-called customers and got them to try to claim back compensation for mis-sold payment protection insurance.

The company went into administration in October, weeks after the Ministry of Justice banned it from charging up-front fees. The initial estimate was that it owed a thousand customers more than a million pounds.

Swansea Trading Standards had received over 200 complaints about the firm, many about the promises they made in their phone calls.

Stephanie Graham, who made calls for Lifestyle Claims for just under two months last year, told X-Ray: "You would say something like you could be due thousands of pounds back in compensation from your high street lenders. Have you seen about it? Have you had your money?

"You got to keep them on the phone - you're not allowed to hang up on them. The customer has to hang up on us."

It was Stephanie's first full-time job. She says they were told not to tell customers their claims could take years. Instead, they'd tell people they would know within 90 days how much money they would get.

Another former call centre worker spoke to the programme anonymously. She explained how they were told to do almost anything to get customers on side.

She said: "If I was speaking to a woman, I would pretend I was roughly the same age as her. I would pretend I had a husband as well, just make up things on the spot about my personal life, so we sort of had something in common."

There was a hefty commission for those staff who could make the most sales. Wages started at £300 a week for three sales, rising to £1,500 a week for 25 deals.

Christine Reith, from Cwmbran in Torfaen, is one of Lifestyle's unhappy customers. They contacted her in 2010 and persuaded her to pay a total of £2,400 to make six claims. She was told she would be a priority case and could be due two thousand pounds per claim.

Christine told X-Ray: "They said you can't lose because it's on your credit card and as soon as we get a response back we will automatically pay it you back, so I said okay and foolishly I gave them my credit card number."

Two years later, and only one of her claims had been successful. That was for just £100. Lifestyle Claims went into administration before she got her £2,400 back. She's now trying to claim the money back from her credit card provider.

X-Ray wrote to one of the directors of Lifestyle Claims, but he has failed to respond. The programme also contacted a second company which made calls on their behalf. They also failed to answer the programme's main points about the sales tactics used by Lifestyle Claims.
Movie Rentals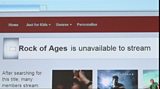 Watching a film from the comfort of your living room is one of life's simple pleasures. But as video shops disappear from our high streets, new entertainment companies are popping up online.
But are these film rental firms as good as the old fashioned shop where you can walk in and pick up the latest release?
We checked out two options, ordering a DVD online to arrive in the post and watching the films live over the internet. We wanted to see how the top companies did when we ordered the top five DVD releases of the week (ending January 26th 2013). They were (5) Rock of Ages, (4) Snow White and the Huntsman, (3) The Hunger Games, (2) Lawless and (1) Dredd.
First it was the turn of the companies offering DVDs through the post. Technology expert James Rivington has the lowdown: "So with a DVD through the post like Lovefilm or Blockbuster it allows you to manage a wish list of DVDs, Blue-rays or games, and they will literally stick it in the post to you. You keep those disks for as long as you like and when you're done with them you post them back."
Companies offering this kind of service for a monthly subscription include Blockbuster, Cinema Paradiso and Lovefilm. They claim to have thousands of titles in their libraries. So we ordered our top five DVDs from these providers on a Wednesday in the hope of having at least one of them from each through the door by Saturday.
Both Blockbuster and Lovefilm got films to us by Friday. Blockbuster sent Snow White and the Huntsman, and Lovefilm sent The Hunger Games. But Cinema Paradiso didn't deliver in time for the weekend - their DVD turned up six days after we ordered it. They say that's down to delays in the post and not their service.
But why wait three days for a DVD to arrive when you can watch movies online straightaway. James Rivington explained how films can be streamed over the internet: "You choose the one you want, you press go and the movie literally comes down through your broadband, 3G or 4G connection, and you watch it direct on your device."
Providers that stream films for a monthly subscription include Lovefilm Instant, Netflix, Now TV and PictureBox. And like the firms offering DVDs by post, they claim to have a selection of movies for you to watch. So how did they do?
We checked online to see if our top five films were available to stream - and none of them could offer what we were looking for.
So what are the companies saying? Blockbuster say they offer customers the latest films faster than the other firms, and their Top Ticket service is something other companies don't have.
Cinema Paradiso admit it can be difficult for them to supply popular new films as a first choice. 
Lovefilm say that 94 per cent of their customers get their top choice through the post but the choice they offer to their online customers is limited to films made by the studios they have agreements with.
That's also true of Netflix. And Now TV say their customers can view major releases around six months after they've ended their cinema run.
Holiday Genie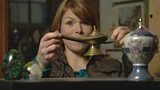 Sometimes we could all do with a little bit of magic to help us organise our dream holiday.
In 2011 that's what the Batacan family from Pontyclun, in Rhondda Cynon Taf, thought they had found while trying to book a trip to the Philippines.
Dad Jeffrey was keen to take his wife Rebecca and their four children to meet his ten brothers and sisters.
The family saved hard for five years before they could afford the trip. When they came to book their flights in the summer of 2011 they thought they'd made a magic discovery - online travel firm Holiday Genie. Its website promised "convenience", "value for money" and "expertise".
So the couple booked flights for the entire family. At the end of November they would fly from Heathrow to Manila and return home five weeks later.
But just eight days before they were due to fly it seemed like Holiday Genie's magic spell was broken.
Rebecca received a phone call from the firm saying that their tickets had been cancelled because a third party had gone into administration.
Rebecca says she was told that if they wanted to fly on their original dates it would cost an extra £1,000 or they could cancel and get a full refund.
Rebecca says that at such a late stage cancelling wasn't an option but they couldn't afford another grand on top of their bill, so they compromised and decided to change their return flight dates. They would stay in the Philippines for an extra fortnight and pay another £600 instead.
"We couldn't cancel," said Rebecca. "The plans had been made and we hadn't seen everybody for so long, so we decided to pay the extra £600 and stay for longer."
When the family returned from their holiday in 2012 Rebecca and Jeffrey wrote to the firm to complain about what happened. But they found it almost impossible to summon any response from the firm about what went wrong.
And it's not just Rebecca and Jeffrey who've had their holiday wishes turn sour. After summoning the Holiday Genie X-Ray found dozens of other unhappy customers online, many of them complaining that they couldn't get any answers.
Holiday Genie is a member of the travel association ABTA, which should guarantee good service and offers to help put things right.
When Rebecca contacted them they told her to give Holiday Genie more time to reply, which Rebecca did before contacting ABTA again. But she never heard anything from them.

More than a year's now passed since the family returned home from Manila and while they did manage to collect some magic memories on the trip, Jeffrey and Rebecca say they'd still like Holiday Genie to fulfil one last wish and explain what went wrong.

"For them not to respond to any of the letters just seems really, really unfair," said Rebecca.

And it isn't just their customers that Holiday Genie are reluctant to speak to. It took X-Ray weeks to speak to a manager at their call centre.
When we got through they told us that they'd offered the family a full refund when their original flights were cancelled and they'd answered their letter of complaint.
But Rebecca and Jeffrey say they never received any letters from Holiday Genie. The couple had also written to ABTA with no success so we chased them up too.
ABTA's now promised to investigate Holiday Genie's actions and make sure they sort things out.
Cavity Wall Insulation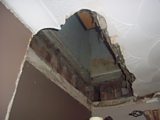 Cavity Wall Insulation - three words we've mentioned many a time on X-Ray.
But when we were contacted by one viewer from Ammanford, in Carmarthenshire, who had so much dry rot in her house that her bedroom floor had rotted away, we had to investigate.
Barbara Davies had been living in her house for 65 years. As she told X-Ray's Lucy Owen: "All my memories are here, every one."
Her cavity wall insulation was put in 2005 by Miller Pattison. Everything was fine until two years later when damp patches began appearing.
She told X-Ray the company was coming out regularly to sort things but it wasn't helping to stop the damp. And then fast forward to 2011 - the problems were really bad. Barbara enlisted the help of her grandson Jamie, who found dry rot in her bedroom. 
Barbara moved into her second bedroom just in time as one night she heard an almighty crash. In the morning she found parts of her bedroom floor, in her lounge.
For months Jamie contacted Miller Pattison, who were now known as SIG Energy Management. He said: "The house wasn't falling down through no fault of our own... we felt it was their responsibility to put it right."
Finally he got the result he wanted and SIG agreed to pay another company £10,000 to fix all the problems.
Barbara moved into her sister's house thinking it would be a matter of weeks and she would be back.
But Jamie wasn't convinced by SIG's offer, as he told Lucy: "... The kitchen itself was costing way over £5,000 so we knew the £10,000 wasn't even going to scratch the surface of what was needed."
Then Jamie was told by SIG's insurers that the kitchen had rising damp, which they claimed wasn't caused by the cavity wall insulation. They now refused to pay for a replacement kitchen at all.
Jamie put a stop to the work while he tried to sort things out. And Barbara was stuck at her daughter's house. She said: "They told me six weeks and I am still here 16 weeks later. Six years now this has been going on back and forth, back and forth, and I wouldn't wish it on my worst enemy, terrible."
Since X-Ray got involved Miller Pattison has apologised for the time it's taken to deal with it, and has said they will put everything right, including paying for a brand new kitchen as a gesture of goodwill.
The company, however, still denies that the cavity wall insulation caused the damp in Barbara's house.
Credits
| Role | Contributor |
| --- | --- |
| Presenter | Lucy Owen |
| Presenter | Rhodri Owen |
| Reporter | Rachel Treadaway-Williams |
| Series Producer | Susie Phillips |