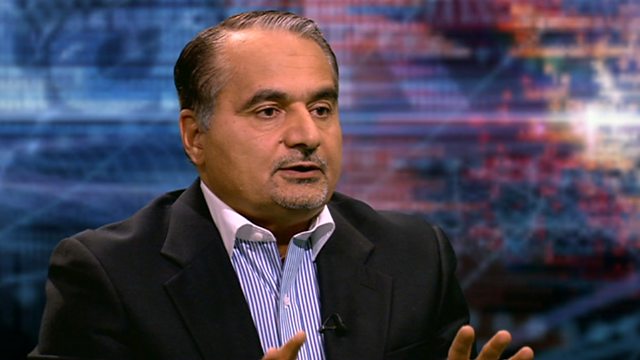 Hossein Mousavian Iranian Nuclear Negotiator (2003-2005)
Can there be a negotiated way out of the high-stakes stand-off between Iran and the West over the Islamic republic's nuclear ambitions? A new round of talks is planned for later this month but the basic facts have not changed: Iran's enrichment programme gets ever more sophisticated, international sanctions on Tehran bite deeper and the warnings from the West grow darker.
Stephen Sackur's guest on HARDtalk is a former Iranian negotiator on the nuclear issue, Hossein Mousavian. Does diplomacy have a chance?
Last on