Business in Africa
The view from the top of business. Presented by Evan Davis, The Bottom Line cuts through confusion and spin to present a clearer view of the business world through discussion with people running leading and emerging companies.
This week, Evan's three guests discuss the challenges of doing business in and out of Africa. It consists of 54 countries and has more than a billion people but the continent was a sleeping giant for decades. Now it's woken up and could it be on the verge of becoming the economic powerhouse of the 21st Century?
Evan is joined in the studio by Andrew Rugasira, CEO of the Ugandan coffee company Good African Coffee; Herman Chinery-Hesse, co-founder of the Ghanaian software company SOFTtribe and Rupert Soames, CEO of the temporary power specialists Aggreko.
Last on
Evan Davis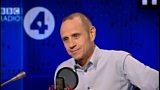 Evan Davis
Presenter of The Bottom Line
Andrew Rugasira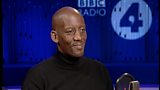 Andrew Rugasira
CEO, Good African Coffee
Rupert Soames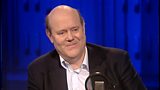 Rupert Soames
CEO, Aggreko
Herman Chinery-Hesse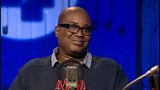 Herman Chinery-Hesse
Chairman, SOFTtribe