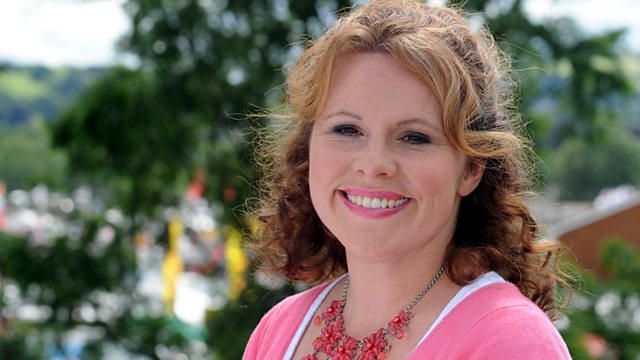 The Urban Horse
Rachael Garside takes a look at the campaign to save Pontcanna Riding School in Cardiff.
Last on
The Urban Horse, Palm Oil and the Farmer's Burger Van
The future of the council owned Cardiff Riding School remains uncertain as the local Authority needs to find savings in this year's budget will mean cuts in many services and jobs. It was first feared that the facility would be closed but the Council denied that saying it will remain open until the Council has secured a third party to operate the facility. The community have rallied behind the riding stables saying the 35-acre site which is home to 50 horses is a vital facility in this urban location
And staying with horses in the city ... A project in Swansea is hoping to engage with urban horse owners to increase their equine knowledge to tackle issues such as abandonment and tethering. The Cyrenians Community Horse and Pony Scheme or CHAPS recently won nearly eight hundred thousand pounds for innnovative project to develop a new community-run equine centre in the city.
See Track, Think Train - the new campaign to prevent accidents at when farmers use one of the 1,200 level crossings across the country. In Wales, there have been 543 incidents at 'User Worked Crossings', the kind often operated by farmers, in the last five years, including 66 'near misses'.
Production of Palm Oil has rocketed with demand for biofuels as an antidote to climate change, but is it as "green" as we think? It recently hit the headlines when a number of seabirds were washed up on the south coast of England covered in sticky stuff that was mistakenly thought to be palm oil. And sometimes lumps of it can be mistaken for Ambergris - otherwise known as whale vomit ! But apart from the obvious impacts on our shores our community reporter Huw Jenkins has been speaking to scientists at Bangor University who's research into the palm oil plantations of southeast Asia suggests growing oil palm for biofuels can't save our climate
The weather, feed prices and disease are hitting farmers hard not just financially and practically but also emotionally. Farming charities are reporting an increase in calls to helplines and applications for financial support and some fear - an increase in suicide rates amongst farmers. Helpline: 08453679990
An enterprising couple from Pontardawe have turned a truck stop into a thriving shop window for their farm produce. Ruth and Andrew Jones set up the Poacher's Pantry, a catering trailer on the A4067, just nine months ago, tempting truckers with their wild boar sausages and Highland cattle burgers. And despite being new to the farming industry, their sausages are already gold medal winners.