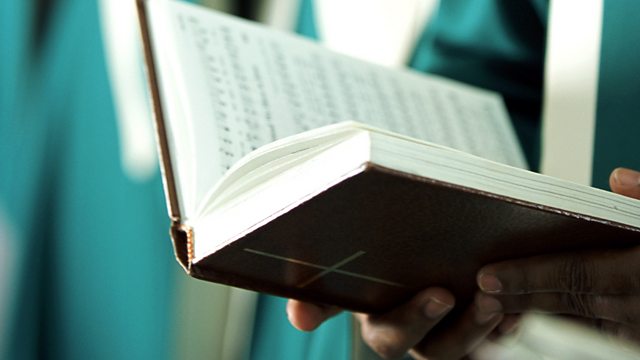 13/02/2013
A space for spiritual reflection with a bible reading, prayer and a range of Christian music.
Theme: Language of love
Led by Nigel Swinford.
Forty days and forty nights (Aus der Tiefe)
1 Timothy 6:11-19
Remember not, Lord, our offences (Purcell)
Father, hear the prayer we offer (Sussex)
With Blossom Street
Director of Music: Hilary Campbell.
Organist: Neil Taylor.
This morning the service comes live from Emmanuel Church Didsbury, the home of the Daily Service.
Last on